Kate Hudson didn't plan pregnancy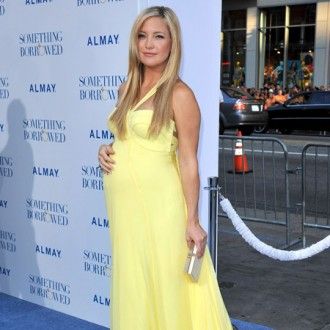 Kate Hudson has revealed she hadn't planned to get pregnant before she found out she was expecting a child with Muse rocker Matt Bellamy
Kate Hudson didn't plan on having another child before she was 33.
The actress - who reaches the age on April 19 next year - is expecting a baby with her fiancee, Muse rocker Matt Bellamy, but she didn't intend on getting pregnant before she found out the happy news.
Kate - who already has a seven-year-old son Ryder with her ex-husband Chris Robinson - told Germany's InStyle magazine: "We just let destiny take its course. I actually didn't want a second child before my 33rd birthday."
Kate has enjoyed being pregnant again, but admits there have been some changes in her body which she hasn't enjoyed.
She said: "Normally I've got cup size A, now I'm almost a D. In some situations big boobs are funny, but in most they aren't."
The 'Nine' star has also revealed what she loves most about 32-year-old Matt - his honesty.
She explained: "I'm actually with someone who knows how to have fun. The only thing I've been looking for my whole life was honesty, and that's hard to find."