Torchwood's zombie battle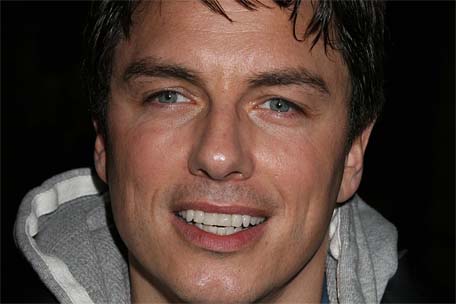 The new series of 'Torchwood' will see Captain Jack Harkness battling zombies after a miracle stops anyone on earth dying
The new series of 'Torchwood' will see Captain Jack Harkness battling zombies.
Captain Jack - played by John Barrowman - and his trusty sidekick Gwen Cooper (Eve Myles) will be recruited to investigate what's going on after people stop dying, leading to society's sick and old turning into zombies.
Show creator Russell T. Davis told the Daily Star newspaper: "A miracle happens in the world and no-one dies. What will society do? This is what we'll explore."
Joining Jack and Gwen will be CIA agent Esther Drummond (Alexa Havins), and alongside the action there will also be plenty of steamy scenes, with bisexual Jack seen kissing a barman in the very first show.
The upcoming series will also see the star clad in a new outfit, as this series was shot in America for the first time, requiring his trademark greatcoat to be redesigned to be more lightweight.
Producers pulled out all the stops for the new garment, using costume designer Shawna Trpcic, who had the new garment custom-made by Italian tailors.
She said: "I just wanted to modernise it, give it a more modern fit, but leave the drape and keep it cape-like.
"The other coat was quite billowy and I'm sure that was to cover layers of warmth, because it was a lot colder in Wales. I got a cashmere-blend wool, and it's a very, very fine material, so he would be OK in the heat and the Los Angeles sunshine."