Matt Smith to star in Olympics drama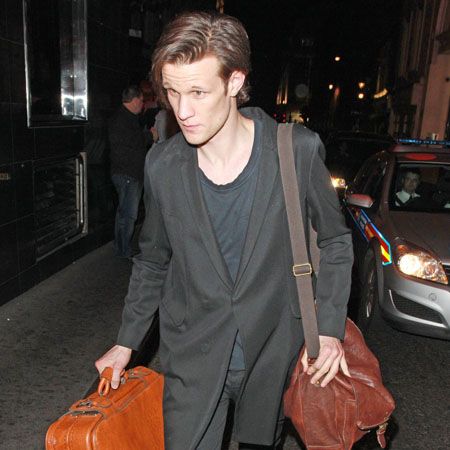 Matt Smith is set to star in a drama about the 1948 London Olympics, portraying gold medal winner Bert Bushnell
Matt Smith is set to star in a drama about the 1948 London Olympics.
The 'Doctor Who' actor will portray Bert Bushnell - who, alongside his partner Dickie Burnell, won gold in the double sculls rowing event - in the BBC film.
Entitled 'Bert and Dickie', the show will document how two men from very different social backgrounds overcame class struggles to become champions.
A production source told the Daily Mail newspaper: "They were polar opposites."
While Bert left school at just 14 to become an apprentice with an engineering company, his team-mate Dickie was educated at the prestigious Eton school and later Oxford University.
Matt - who has already finished filming all 13 episodes of his second series of 'Doctor Who' - is reportedly set to go into immediate training to learn how to both row and look like an Olympic gold medal winner by working with experts and enduring strenuous weight training.
After filming 'Bert and Dickie' in August, Matt will return for a third series of the BBC One sci-fi drama, as well as a Christmas special.
BBC One executive Sam Hodges recently tweeted: "'Doctor Who' is returning. Fourteen new episodes have been commissioned with Matt Smith as The Doctor."