Jason Donovan eyes EastEnders role?
Bang Showbiz
1 August 2011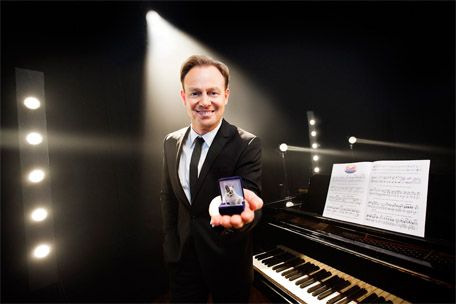 Jason Donovan is eyeing a role in 'EastEnders', but thinks his cockney accent is so terrible his scenes would end up on the cutting room floor
Jason Donovan is eyeing a role in 'EastEnders'.
The 43-year-old actor - who shot to fame starring in Australian soap 'Neighbours' alongside Kylie Minogue - explained while he would consider a role in the BBC One show, he thinks his cockney accent would be so "terrible" it would get him the sack.
He exclusively told BANG Showbiz: "'EastEnders' could be a fun move but to be perfectly honest, my east end accent is terrible.
"I think I would probably last five minutes in Albert Square. I would definitely end up on the cutting room floor."
However, Jason - who has now collaborated with Alan the Wall's dog to create a short song for the sausage brand - is less positive about a potential return to Ramsay Street, admitting while the Aussie soap changed his life, it is not something he wants to go back to.
He added: "The 'Neighbours' thing is a bit like old shoes, they look nice so you don't want to quite get rid of them. But you'd never actually wear them out in the street again.
"There isn't a day in my life where I don't talk about it. 'Neighbours' changed my life but I can't see myself going back to it."
The exclusive video of Jason and Alan the Wall's dog can be personalised at www.wallsproperfood.co.uk and customised versions can be sent on to friends via email and Facebook from today (01.08.11) onwards.
Elsewhere, people can also personalise Jason's 'A Song For You' at www.thankyouthankyou.co.uk