Raunchy Duran Duran video banned
Bang Showbiz
6 December 2011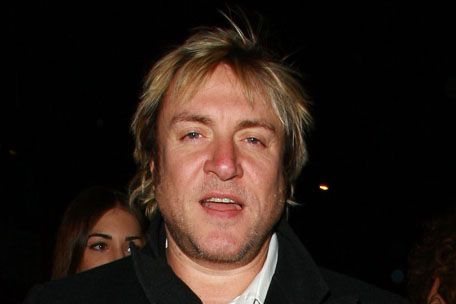 Duran Duran's 'Girl Panic' video - featuring some of the world's most famous supermodels - has been banned by MTV and VH1 because it is too raunchy
Duran Duran's 'Girl Panic' video has been banned for being too raunchy.
The nine-minute film - which features supermodels Naomi Campbell, Cindy Crawford, Eva Herzigova, Helena Christensen and Yasmin Le Bon posing as the band - will not be aired by networks MTV and VH1 as it has been deemed too sexual and having "blatant product placement".
A source said: "MTV are simply overreacting to this video, it's not like this is anything new in pop videos, which have always been controversial. Compared to some pop videos this is all rather tame.
"The video was also banned for its blatant product placement, yet this is how videos are made today. "Four million viewers on YouTube have already seen the video anyway, it's a bit of light hearted fun, titillation and escapism."
The controversy comes 30 years after the band's 'Girls On Film' music video - featuring topless girls mud wrestling - was also banned by MTV.
The insider added: "It's ironic that some thirty years later MTV have decided to ban 'Girl Panic' after 'Girls On Film' was also subject to the same controversy and censorship in 1981."
MTV are now demanding director Jonas Akerlund re-edit the 'Girl Panic' video before it will agree to screen it.
The source added: "The band had an amazing time filming the video and certainly don't take themselves too seriously, playing cameo roles as waiters, bell hops, chauffeurs and paparazzi. The video reflects a supposed day-in-the-life-of expose, that has every ounce of trademark Duran Duran tongue in cheek humour and glamour."
The full nine-minute uncensored version of 'Girl Panic' can be seen on Vevo or YouTube.