Harrison Ford to star in Downton Abbey?
Bang Showbiz
23 December 2011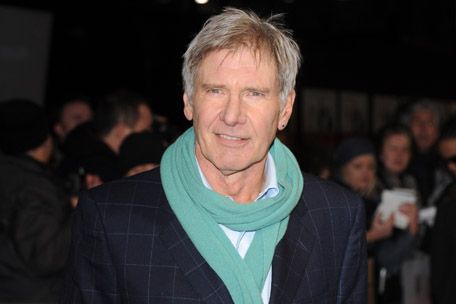 Hollywood actor Harrison Ford is keen to make an appearance in ITV1 period drama 'Downton Abbey'
Harrison Ford is eyeing a role in 'Downton Abbey'.
The 'Indiana Jones' actor is said to have been glued to the first two series of the ITV1 period drama - which have both been a huge hit in the US - and is even keen to appear alongside the likes of Dame Maggie Smith and Hugh Bonneville in a future episode.
Laura Carmichael, who plays Lady Edith Crawley in 'Downton', explained: "We're so popular Harrison Ford wants a part."
Despite the potential of being joined on the show by a Hollywood actor, Laura admitted one of the downsides to being in the series is that she isn't allowed to go on holiday and get a suntan, as it would look out of character for people in the Edwardian period to be sporting a sun-kissed glow.
Speaking on 'The Jonathan Ross Show', she added: "It's a sacrifice we have to make."
Downton's executive producer Gareth Neame was recently forced to defend the pace of the second series - which was set in 1916 during its first episode and is due to end in 1919 after just eight episodes - after it was criticised for developing too quickly.
He said: "The narrative unfolds with speed and energy. Given that ratings are high and a much wider audience enjoy 'Downton Abbey' than previous period dramas, it would suggest that people are enjoying the pace of the show."