Brooke Vincent: 'Snoop Dogg could be Corrie drug dealer'
Bang Showbiz
11 July 2012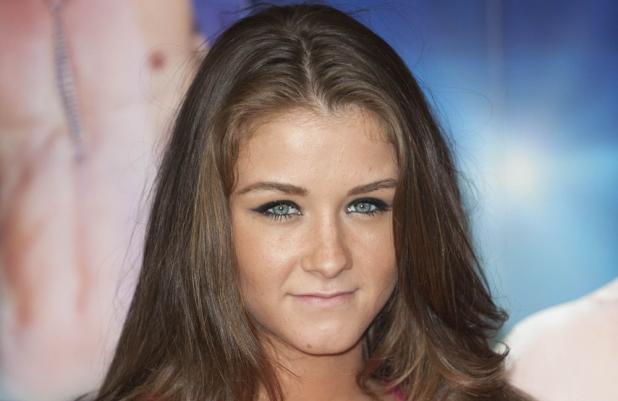 Brooke Vincent wants rapper Snoop Dogg to appear as her on-screen alter-ego Sophie Webster's drug dealer on 'Coronation Street'
Brooke Vincent wants Snoop Dogg to appear as her drug dealer on 'Coronation Street'.
The 20-year-old actress thinks producers should give the 'Drop it Like it's Hot' rapper - who is a big fan of the ITV1 soap opera - a guest role as a drug pusher who leads her character, Sophie Webster, astray.
Speaking at the European premiere of 'Magic Mike' at London's Mayfair Hotel yesterday (10.07.12), she told BANG Showbiz: "I think he should [appear], I like Snoop Dogg. And apparently Kim Kardashian wants to be on 'Corrie' as well, so she can come and show her arse off!
"Snoop could be like my drug dealer or something. I'd get addicted to drugs off Snoop Dogg."
Snoop - real name Calvin Broadus - regularly pens lyrics about drug use and was arrested in June for marijuana possession.
The rapper has been vocal about his appreciation of 'Coronation Street' in the past, telling TV producers he would love to shake up Weatherfield life with a guest role.
He quipped: "They got everything - sex, murder, transsexuals. There ain't no other show that can touch it."
Brooke also admitted she wasn't surprised to hear that 80-year-old William Roache, who plays sensible Ken Barlow on the soap, has slept with over 1,000 women over the course of his career.
She laughed: "Yeah, he's such a gentleman. You can see that twinkle in his eye... My nana's like: 'He was dead good looking in my day' and I'm like: 'Really?'