Benedict Cumberbatch's Parade's End surprise
Bang Showbiz
3 August 2012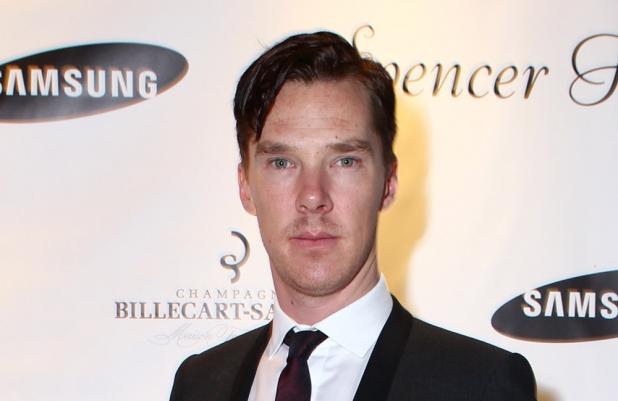 Benedict Cumberbatch admits he had to "pinch himself" on the set of 'Parade's End' because he got to work with Rebecca Hall
Benedict Cumberbatch had to "pinch himself" to believe his luck when working on 'Parade's End'.
The 'Sherlock Holmes' actor - who recently made a jump into films, appearing in 'War Horse' and filming a role in the eagerly anticipated 'Star Trek' sequel - was shocked he had the opportunity to play Christopher Tietjens in the BBC adaptation of the book by Ford Madox Ford because he got to work with Rebecca Hall.
He said: "I have never worked opposite an actress who has such an extraordinary command of her character. She is mesmerising to watch. And we have been friends for 10 years. Having her on set was another reason to pinch myself that I'm paid to do this."
He claims the character was also refreshing for him because he is not just "another toff".
Benedict added to The Sun newspaper: "I have such a huge affection for Christopher - more so than almost any other character I've played. He's not just another toff in a period drama.
"I sympathise with his care, his sense of duty and virtue, his intelligence in the face of hypocritical, self-serving mediocrity and his love for his country."