Mutya Keisha Siobhan album almost ready
Bang Showbiz
30 August 2012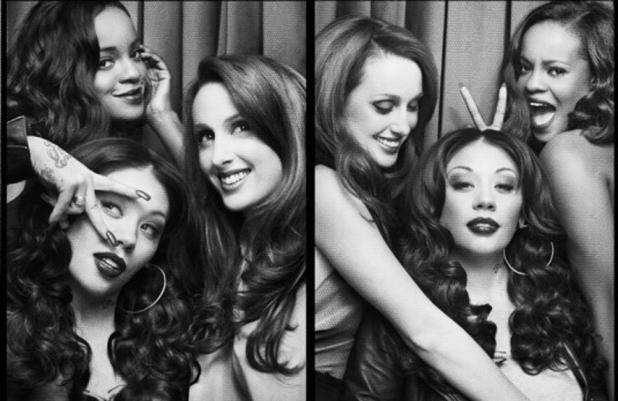 Mutya Keisha Siobhan's album will be released before the end of the year
Mutya Keisha Siobhan have almost finished recording their new album.
The girl band - who were all original members of Sugababes - have been working on new material since their reunion earlier this year and promise fans will hear the results before the end of 2012.
The group tweeted: "Hey guys, lets catch up!!! We've been super busy Writing & recording our album, Its hard work but we've been having a blast being creative & hanging out with each other (sic).
"We're almost there and can not wait to show you all what we've been cooking up together!!! Sooo excited :-D (sic).
"There WILL be music for your music loving ears this year!!! Thanks for the love!!! Whoooop!!! (sic)"
The girls - Keisha Buchanan, Mutya Buena and Siobhan Donaghy - are now choosing between three tracks to be the lead single.
Emeli Sandé, Naughty Boy, MNEK and All Saints singer Shaznay Lewis have all contributed tracks to the much-anticipated album.
The band also sent a cryptic tweet to singer Mr Hudson, fuelling rumours that he could appear on the finished record.
They wrote: "@MrHudson We love youuuu ben hehe (sic)"
Keisha, Mutya and Siobhan's first album together was 'One Touch', released in 2000 as Sugababes.