Mutya Keisha Siobhan to sing Sugababes songs
Bang Showbiz
31 August 2012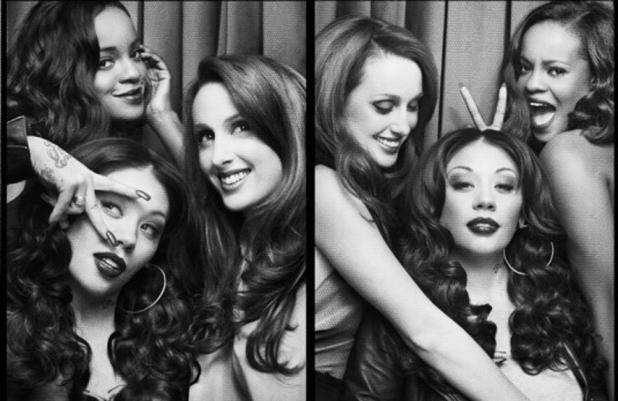 Mutya Keisha Siobhan will sing songs by Sugababes which were created when they were not all in the band, including 'Stronger' and 'Freak Like Me'
Mutya Keisha Siobhan will sing Sugababes songs including 'Stronger' when they perform live.
The group - who made up the original inclination of the band - have come back together to record new music, and despite only recording one album together previously, the group will perform songs from the time after Siobhan left the group.
Mutya said: "We'd like to do some classics from the first album and some songs from when Siobhan wasn't in the band."
Keisha added: "Siobhan really likes 'Stronger', she likes 'Freak Like Me'. To be fair I think it's important to reference all the big songs we've done."
Keisha was the last member of the original line-up to leave the band - now featuring Heidi Range, Amelle Berrabah and Jade Ewen - in 2009, and despite an acrimonious departure, she claims to wish them "the best".
She told Popjustice.com: "I feel like everything has gone full circle and right now I'm exactly where I'm meant to be. And I genuinely wish them the best of luck. I know people are always going to say, 'Oh, you've got to say that' but to be honest with you I was very hurt and disappointed and I did feel betrayed by the whole thing.
"But I feel like when you don't forgive people and when you're very bitter it's not really doing anything for you. But I'm in a great place, and that's all I care about. Onwards and upwards."