Biffy Clyro as over the top as possible
Bang Showbiz
2 September 2012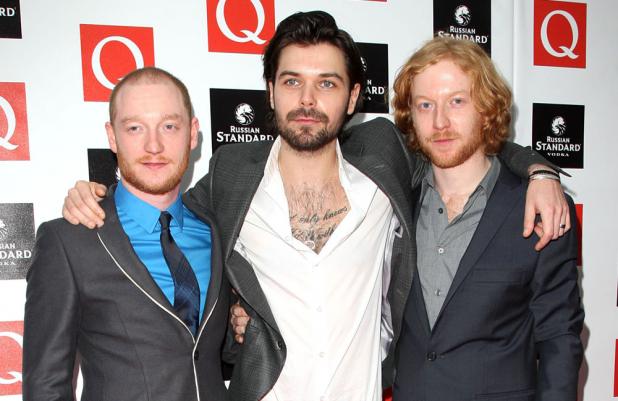 Biffy Clyro went "as over the top as we could possibly go" on their new album, 'Opposites', which they recorded in California
Biffy Clyro went "as over the top as we could possibly go" on their new album.
'The Captain' band have recorded new double album, 'Opposites', in California and deliberately included an array of unusual sounds, from Mariachi bands to kazoo harmonies.
Singer and guitarist Simon Neil said: "This is as over the top as we could possibly go. We've got bagpipes, kazoo, tubular bells. We also went to a huge Baptist church in Pasadena and played the organ.
"I wore my Norwegian black metal denim jacket and a Dark Throne T-shirt. My wife wasn't happy when I told her."
The band - completed by brothers Ben and James Johnston - opted to record a double album after initial practice sessions proved so fruitful, and they couldn't narrow themselves down to just one set of songs.
Neil added to Q magazine: "The songs just started falling out. We had 45 by the end of last year. That's another reason for the double -it's not like we're thinking, 'Let's put out every song we've ever written 'cos we're that great. We genuinely think that the songs necessitate a double album."