The Rolling Stones release greatest hits album
Bang Showbiz
5 September 2012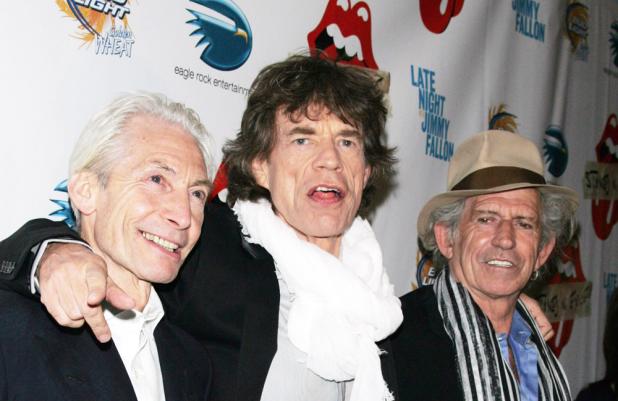 The Rolling Stones are celebrating 50 years of music by releasing best of album 'GRRR!' which features two brand new songs
The Rolling Stones are releasing a new greatest hits compilation.
The rock legends will celebrate their 50th anniversary with new album 'GRRR!', which spans all five decades of their career and will also feature two hotly-anticipated new tracks called 'Gloom And Doom' and 'One Last Shot' which the band recently recorded in Paris.
The brand new tracks mark the first time Sir Mick Jagger, Keith Richards, Charlie Watts and Ronnie Wood have all recorded together since the 'A Bigger Bang' album in 2005.
'GRRR!' will be available in several formats including a three-CD 50 track version featuring 50 tracks, and a four-CD super-deluxe version compiling a massive 80 hits.
The '(I Can't Get No) Satisfaction' hitmakers are launching their new album with a 3D animation and can be brought to life by downloading a uView app.
All the album formats will feature a striking painting by award-winning American artist Walton Ford, who iconic designs are an integral part of the band's identity.
The band spent time in August holed up in a Paris studio together and sparked speculation about recording new material when they were spotted leaving carrying their instruments.
Mick kept fans updated by tweeting: "Had fun in the Paris studio this week!"
'GRRR!' is released on November 12.