The Who struggle to capture old sound
Bang Showbiz
11 October 2012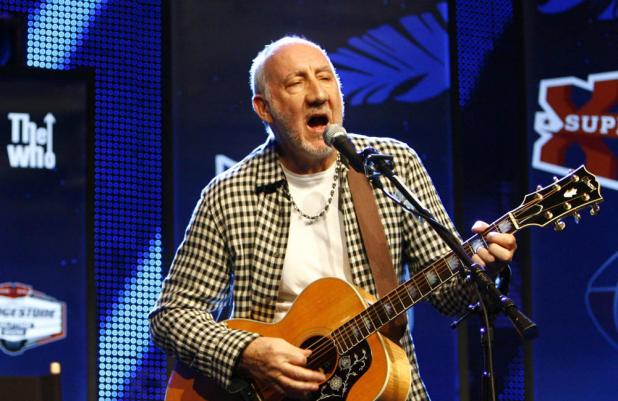 The Who "feel the ghosts" of Keith Moon and John Entwistle and struggle to evoke their traditional sound
The Who "feel the ghosts" of Keith Moon and John Entwistle.
The group's guitarist Pete Townshend admits he and bandmate Roger Daltrey find it difficult to capture the essence of the band without the late members, and it has been particularly hard since bassist John died in 2002.
Pete said: "We feel the ghosts of Keith and John. The second phase of the Who in a sense was really when we started to tour again around the year 2000, 2001. We were still able to evoke the sound, particularly with [drummer] Zak Starkey. Now it's much more difficult even though Zak's there.
"John's sound was very big and rich and organic. When John died, there was a hole in the sound onstage and I was able to grow into that and find space.
"And I have to say as a guitar player, I prefer working without John. But as a member of the Who creating the incredible, powerful, driving, visceral sound, he's gone. I can't really do that again."
Pete also admitted he is constantly working on new music - but doesn't always finish the sogs.
Speaking to Rolling Stone magazine editor Jann S. Werner at Barnes & Noble in New York, he added: "I write lots of music, I record lots of music. I probably write a song every couple of days. I have a very big archive of unfinished material."