Rolling Stones announce tour dates
Bang Showbiz
15 October 2012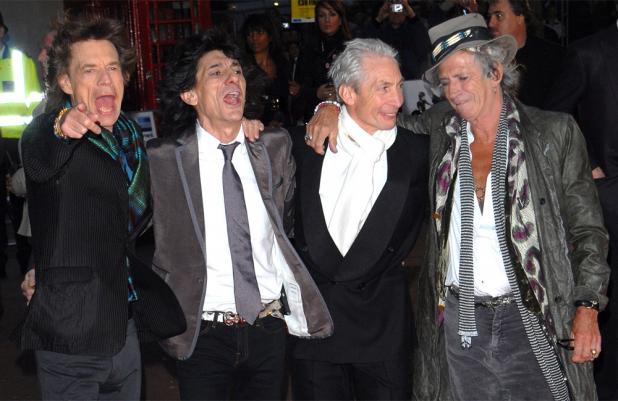 The Rolling Stones have announced gigs in the UK and the US, playing two nights at London's The O2 next month and two further dates at Newark's Prudential Center on December 13 and 15
The Rolling Stones have announced gigs in the UK and the US.
Following months of speculation, the 'Satisfaction' hitmakers revealed today (15.10.12) that they will commemorate their 50th anniversary with two dates at London's The O2 next month and two more in New Jersey in December.
Confirming the '50 and Counting' dates - which will see them visit their UK hometown on November 25 and 29, frontman Sir Mick Jagger said: "London is super appropriate. It's a full circle because we started out in London and that's our home town.
""I think the Rolling Stones are kind of quite irreverent about [our anniversary] in a way. I don't think we take it very seriously and we joke about it really. It doesn't exactly feel like your golden wedding.
"I think it kind of feels like a bit of a f**k off moment to be honest, and I don't think we've laughed at it enough. I think one of the reasons is that we don't really believe that amount of time has gone by so quickly, and here we are, still here."
Mick, Keith Richards, Ronnie Wood and Charlie Watts have been rehearsing a pool of 60 songs in Paris and have "been in touch" with former bassist Bill Wyman with the hope he can join them as a guest performer in London."
The shows will feature a custom-built set, with a stage based on their familiar lips and tongue logo.
Tickets for the London '50 and Counting' concerts go on sale on Friday (19.10.12), while
the show at Newark's Prudential Center - which take place on December 13 and 15 - go on sale on October 26.