Kylie Minogue depressed without pop
Bang Showbiz
4 November 2012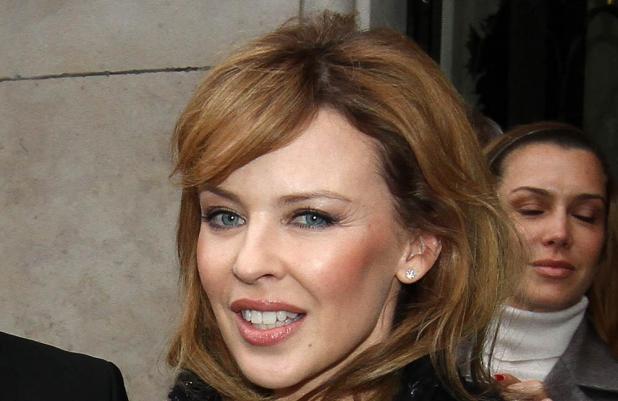 Kylie Minogue feels depressed when she has to live a normal life between recording and touring albums
Kylie Minogue feels depressed when she isn't being a pop star.
The 'Wow' singer finds it hard to adjust to regular life when she finishes an album and a tour, because creating and performing her music gives her such an adrenaline rush.
Speaking about life on the road, she told PopJustice.com: "I think it's a little bittersweet. Let me put it this way: There's a middle ground which I'm sure is a better, healthier, more balanced place to be. But instead of that I tend to do 'busy busy busy', then adrenaline gets you going, and you're firing on all cylinders, and then you have to stop because you get ill, or you catch a cold and you're out for a week. And then all you can do is rest. And then that creates a little depression. It's the classic performer's quandary. That middle ground is hard to find, or settle in."
The 44-year-old singer believes it is the difficulty some artists have with 'normal' life which leads them to take drugs or become dependent on alcohol.
When asked if boredom leads some musicians to experiment with substances, she answered: "Yes! Exactly."
Kylie's best advice for younger pop stars is to stay true to themselves and keep their close friends around them, in order to avoid the pitfalls of fame.
She added: "'Be yourself' is a good start for any artist."