Mumford and Sons want to rap
Bang Showbiz
25 February 2013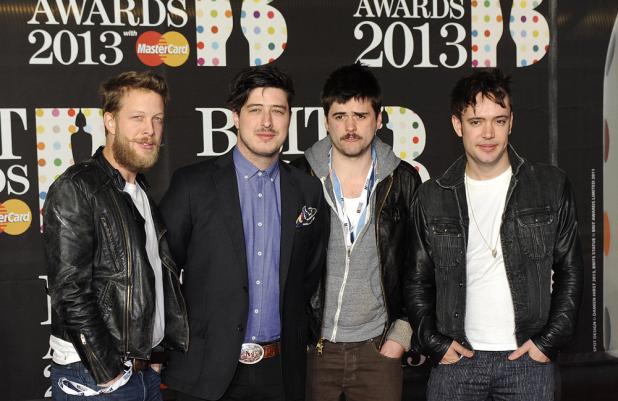 Mumford & Sons want to venture into rap music for their third album and hope to create a new sound from their two previous records 'Babel' and 'Sigh No More',
Mumford & Sons want to rap.
The British quartet - who picked up the Album of the Year Grammy for their second record 'Babel' - are already planning their third album and are interested in venturing into new genres of music, so have turned to rapper Jay-Z for advice.
Frontman Marcus Mumford explained: "We definitely had a graduation to go through with the sound that we had through [debut] 'Sigh No More' to 'Babel', and that sound to us feels satisfied. And that's a sound we'll always play. The world has been really supportive of those songs, but then there's other sounds we want to make.
"Like, hip-hop. We really want to rap. We've just got so much to say - saying it through a melody doesn't really work for me. We've been talking with Jay-Z about it, you know. It's gonna be a fresh experience for our band."
Keyboard player Ben Lovett also thinks the band are ready to "explore" new territories and wants to create something different to their previous records.
He added to Rolling Stone magazine: "We're getting into the habit of just sort of working on stuff. I do feel like we're ready to make the departure. There's definitely cohesion between the two albums.
"Now that we've done that, we're not desperate to walk away from that sound, but we're willing to explore what else we could do. These two albums are like brothers. Do something that's a cousin."