DreamWorks plots The Croods sequel
Bang Showbiz
18 April 2013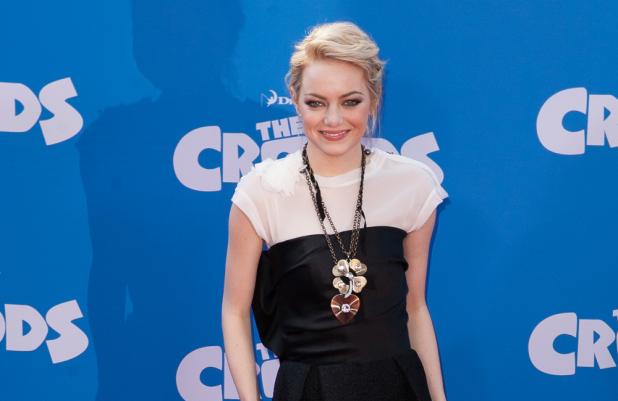 DreamWorks Animation is plotting a sequel to its hit animated caper 'The Croods', which features the voices of Nicolas Cage, Emma Stone and Ryan Reynolds
'The Croods' will get a sequel.
DreamWorks Animation is expected to announce a follow-up to the animated caveman caper following the success of the first movie, which featured the voices of Nicolas Cage, Emma Stone and Ryan Reynolds, reports Deadline.
The studio is expected to officially announce the movie sequel at CinemaCon in Las Vegas this week, but the news is likely to be of little surprise as 'The Croods' topped the box office upon its release last month and has grossed nearly $400 million worldwide.
The animated hit is set in a prehistoric era and centres on a family who must adjust to the times as new inventions such as fire are created.
Cage voices the Croods' old-fashioned patriarch Grug, who is reluctant to accept the new innovations, while Stone lends her voice to Eep, Grug's adventurous young daughter who tries to open her parents' minds and falls for the handsome and smart Guy (voiced by Reynolds).
Stone is currently filming the sequel to last year's 'The Amazing Spider-Man', reprising her role as Spider-Man's love interest Gwen Stacy.
Meanwhile, Cage will next be seen alongside Vanessa Hudgens and John Cusack in 'The Frozen Ground'.