Swedish House Mafia reveal farewell video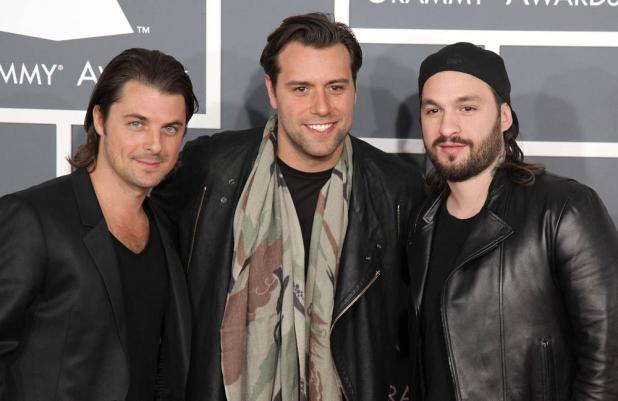 House music legends Swedish House Mafia last night (17.05.13) revealed a new version of their first single 'Leave The World Behind' complete with a video as a farewell to fans
Swedish House Mafia have revealed the video for their farewell rework of 'Leave The World Behind'.
The group - made up of Axwell, Steve Angello and Sebastian Ingrosso - debuted the remix of their very first single last night (17.05.13) as a parting gift to fans after breaking up in March.
The new version of the song is fellow Swede Lune's reinterpretation of the track, and Sebastian spoke highly of the "project" they've come together for.
He said: "Lune is not a regular house act but when I heard it I immediately knew that it was a project that I wanted to get involved in.
"It's a project that one shouldn't try to influence too much - it really has it's own unique qualities that shouldn't be tampered with."
The video also sees the group join forces with automobile manufacturer Volvo Cars, with the members each leaving in their own Volvo XC 60.
The company uses the original song in its advertising campaign for the new car, and Per Carleö, their marketing manager, spoke highly of the collaboration.
He told Mstarz.com: "We found a great connection in our joint Scandinavian roots and have built the project around this.
"All Volvo's XC cars are designed around people's wish to get out there and to leave your everyday life behind for a while ...
"These guys have had an extremely full calendar, basically living their very busy days on planes and hotels.
"They have now decided to take the next step in their lives and leave that life behind, and it just felt like a very natural connection between our thinking and their plans. And the fact that their first world hit together has the title 'Leave The World Behind' was just too good to be true."