Sheridan Smith quits Jonathan Creek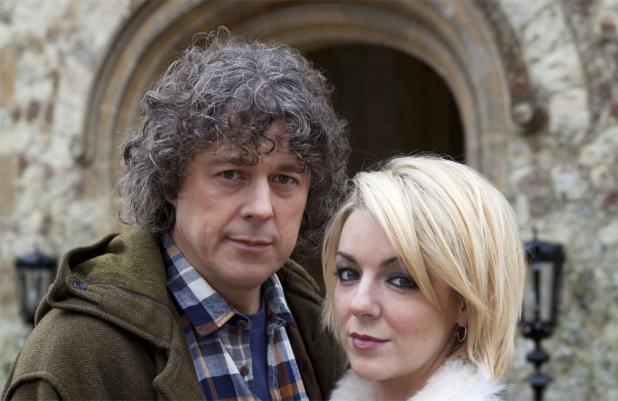 Sheridan Smith has left her role as Jonathan Creek's assistant in the titular drama because filming dates for the forthcoming three-part series clash with her next theatre project, a West End production of Shakespeare's 'A Midsummer Night's Dream'
Sheridan Smith has quit 'Jonathan Creek'.
The 'Mrs Biggs' star has left her role as the titular investigator's sidekick Joey Ross - who she has played since 2009 - because filming dates for the forthcoming three-part series in 2014 clash with her next theatre project, a West End production of Shakespeare's 'A Midsummer Night's Dream'.
A BBC spokesman said: "We have absolutely loved having Sheridan as part of the 'Jonathan Creek' family for the last few years but she is, of course, ever in demand as a performer, and is increasingly busy with other commitments.
"The series has a well-known reputation for regular regeneration in terms of Creek's assistants, and now it's time for the baton to be passed on once again."
But Creek Geeks should not be too disheartened as Sarah Alexander, who appeared in the Easter special, 'The Clue of the Savant's Thumb', as Jonathan's (Alan Davies) wife Polly Creek, has replaced Sheridan as the much-loved investigator's assistant.
The spokesman added to the Daily Mirror newspaper: "We were very excited to start working with Sarah Alexander on The Clue of the Savant's Thumb and look forward to continuing that relationship, as well as welcoming the usual glittering array of much-loved dramatic and comedic stars in various guest roles over the forthcoming series, which is due to be broadcast on BBC One next year."