The Valleys' stars in model dispute
Bang Showbiz
12 June 2013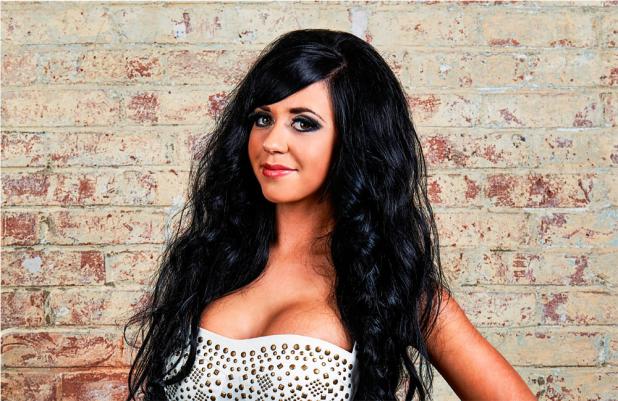 'The Valleys' stars Jenna Jonathan, Lateysha Grace and Natalee Harris came to blows over who is the best model on last night's (11.06.13) episode, as they aimed to become the face of Cardiff's Glam nightclub
'The Valleys' stars came to blows over who is the best model on last night's (11.06.13) episode.
Sparks flew between Jenna Jonathan, Lateysha Grace and Natalee Harris while they were vying to become the face of Cardiff's Glam nightclub, and Lateysha - who describes herself as the Beyonce of The Valleys - slammed Jenna for "thinking she's bloody Kate Moss".
She said: "Jenna's done one professional shoot and she now thinks she's bloody Kate Moss. This actually feels like a real photo shoot, I don't even mind the others being here, but they haven't got what I've got."
Jenna added: "That's fine by me - I'll be the face of Glam, Tysha can be the bum."
Natalee said: "Lateysha cracks me up, she takes everything so seriously. She does have a great J-Lo bum though."
The episode also saw the group go go-karting but Nicole Morris' questionable driving skills failed to impress her co-stars.
She said: "My first driving lesson was a disaster - I broke the car! I just don't think it's safe for me to be on the roads just yet, so I'm going to build my confidence up in a go-kart."
Lateysha added: "That girl should never, ever, ever be let near a car again. Ever."
The series finale of 'The Valleys' will air on Tuesday (18.06.13) at 10pm on MTV.