Mumford and Sons considered cancelling Glastonbury
Bang Showbiz
11 July 2013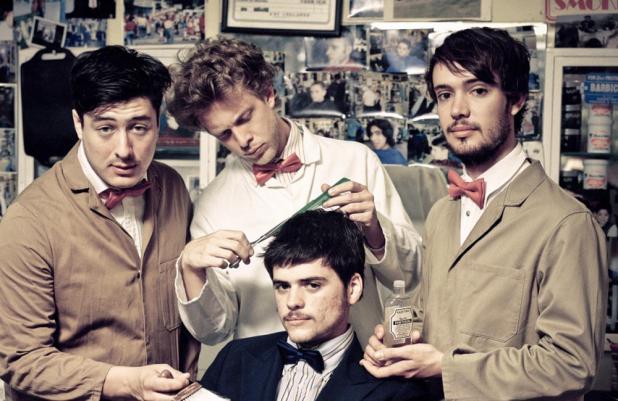 Mumford and Sons considered cancelling their Glastonbury performance after bassist Ted Dwayne had to undergo emergency surgery for a blood clot on his brain
Mumford and Sons considered cancelling their Glastonbury performance.
The 'Little Lion Man' band were stopped in their tracks when bass player Ted Dwayne had to undergo emergency surgery for a blood clot on his brain, and although he made a miraculous recovery in time for the band's headlining set at the iconic English festival, they would have cancelled if he had not been better.
Frontman Marcus Mumford told NME magazine: "Everything is less important than Ted. We were ready to cancel the rest of the summer, definitely. We wouldn't play a gig without him."
A fighting-fit Ted was eager to perform as soon as he had had the operation but his band-mates advised him to "go and sleep".
He said: "I felt fine - those 10 days before I was in such pain, but soon as I came out of the operating room I felt, comparatively, a million dollars."
Although Marcus described returning to Glastonbury like "a mother's embrace", the band recently claimed their own Gentlemen of the Road gig at London's Queen Elizabeth Olympic Park the week after was "s**tloads" better than their headlining performance at Glastonbury, because the crowd hadn't "done as many drugs".
The band's 2012 album 'Babel' also went back to number one in the UK after their headlining set.