Mumford and Sons to make own whisky
Bang Showbiz
29 July 2013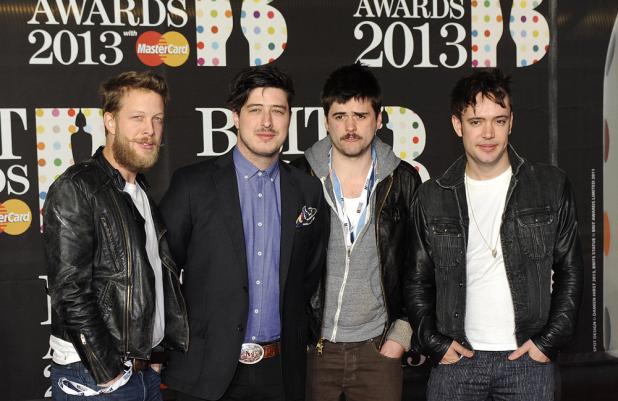 Mumford and Sons are determined to make their own brand of whisky but admit it won't be available for some time as it takes years to develop
Mumford & Sons want to make their own whisky.
The folk band - consisting of Marcus Mumford, Ted Dwayne, Country Winston and Ben Lovett - are determined to launch their own brand of the alcoholic spirit, but admit that it won't be around for a while as it takes three years to develop.
Ben was quoted by The Sun newspaper as saying: "It'll happen. It takes a few years to make, so we better get cracking."
The British quartet - who picked up the Album of the Year Grammy for their second record 'Babel' - are already planning their third album and are keen to venture into new territories for their next collection.
Keyboard played Ben added: "We're incredibly excited. Our third album can be anything we want it to be."
The 'Little Lion Man' hitmakers have previously expressed a desire to try their hand at rapping and have even been taking advise from Jay-Z.
Frontman Marcus Mumford explained: "We definitely had a graduation to go through with the sound that we had through [debut] 'Sigh No More' to 'Babel', and that sound to us feels satisfied. And that's a sound we'll always play. The world has been really supportive of those songs, but then there's other sounds we want to make.
"Like, hip-hop. We really want to rap. We've just got so much to say - saying it through a melody doesn't really work for me. We've been talking with Jay-Z about it, you know. It's gonna be a fresh experience for our band."