Janelle Monae discovered her superpowers on new album
Bang Showbiz
13 September 2013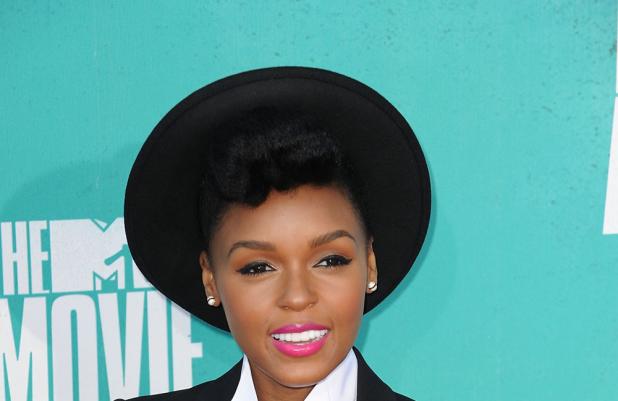 Janelle Monae new album 'The Electric Lady' is about a "superhero" she has devised, whom she created by drawing onstage during performances
Janelle Monae new album 'The Electric Lady' is about a "superhero" she has devised.
The 'Tightrope' singer claims she had been inspired by "strong" women such as US First Lady Michelle Obama when recording the follow-up to her 2010 debut, 'The ArchAndroid'.
She told French ELLE magazine: "On tour, I would paint on stage as I sang. Every night it was more or less the same thing: a woman's silhouette in bright, vibrant colours. I called her 'The Electric Lady'.
"She's a superhero, both strong and vulnerable. A model of a free woman, like Michelle Obama, Erykah Badu or Esperanza Spalding, the jazz artist I worked on the album with. A woman who fights sexism, without playing victims or stigmatising men."
Janelle - who is signed to rapper, P.Diddy's label Bad Boy Records - claims she has been keen to discover own musical "superpowers" since working on the record.
She added: "[Am I a superhero?] I'm working on it. This album talks a lot about me and me discovering my superpowers. Having been able to produce tracks for the likes of [Erykah] Badu and Prince is completely crazy to me."
Janelle Monáe released her second studio album 'Electric Lady' on Monday, (09.09.13) and it features a number of high-profile cameos including a collaboration with Prince and a duet with Beyonce's sister, Solange.