Lindsey Coulson requests rainless EastEnders
Bang Showbiz
26 September 2013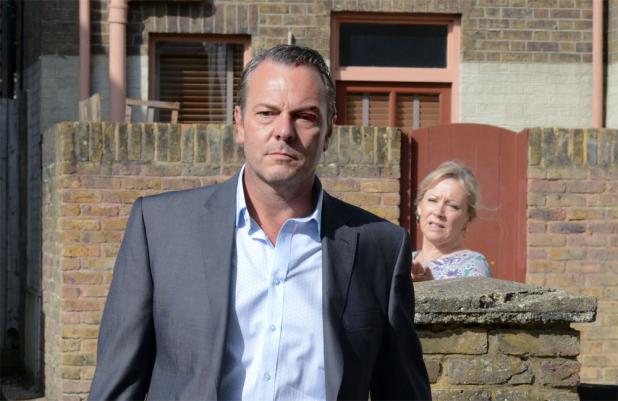 Lindsey Coulson specifically asked 'EastEnders' bosses to avoid making it rain in Michael French's returning scenes as soap bad boy David Wicks because she was afraid of looking "bigger and bigger" next to him
Lindsey Coulson begged 'EastEnders' bosses not to make it rain in Michael French's returning scenes.
The actress stars as Carol Jackson in the BBC One soap but she was desperate for producers to avoid making Walford wet for Michael's grand return as her on-screen ex-lover David Wicks because she was afraid of looking "bigger and bigger" next to the 51-year-old silver fox.
She said: "He normally comes back with rain. I asked if it was possible that we didn't have the rain.
"He might still look good in the rain but I had a pair of slippers and clothes that would just look bigger and bigger. They would soak up all the water.
"Regardless of what you're saying in the script, there is 20 years worth of subtext so that was wonderful. The rehearsal time was lovely."
While Lindsey was delighted to have Michael back on set, she admits her alter-ego is not so pleased when David turns up unexpectedly on her doorstep one evening.
Speaking on ITV's 'This Morning', she said: "He left me in a puddle, he not only ran off they had me smack into a puddle and that was it. I think she's very angry [with him]."
David's return to Albert Square airs tonight (26.09.13) on BBC One at 7:30pm.