Paul Rudd, Rashida Jones for Ant-Man?
Bang Showbiz
25 October 2013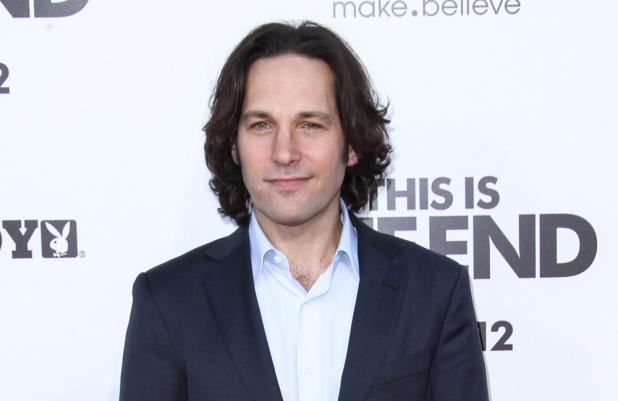 Paul Rudd and Rashida Jones are being considered to star in Marvel's 'Ant-Man' movie. The film would mark a reunion as they previously worked together in 'I Love You, Man'
Paul Rudd and Rashida Jones are being eyed to star in Marvel's 'Ant-Man'.
The 'I Love You, Man' co-stars could reunite in the new superhero movie, playing the roles of Henry 'Hank' Pym, aka Ant-Man, and Jane van Dyne, according to movie blog SchmoesKnow.com.
Rudd was previously rumoured to be a frontrunner for the lead role in the blockbuster - which will be directed by 'The World's End' director Edgar Wright - but faces competition from 'The Dark Knight Rises' star Joseph Gordon-Levitt.
Meanwhile, Jones has emerged as the likely candidate to play the female lead in the movie - Jane van Dyne, Ant-Man's love interest who becomes a superheroine herself, taking on the alter-ego of The Wasp.
The movie will be part of Marvel's 'Phase 3' storylines, following the release of 'The Avengers: Age of Ultron' in May 2015. It's likely that whoever lands the role of Ant-Man will join the third 'Avengers' movie, starring alongside Robert Downey Jr. (Iron Man), Chris Hemsworth (Thor), Chris Evans (Captain America) and Mark Ruffalo (The Hulk).
Marvel Studios boss Kevin Feige recently described 'Ant-Man' as a "heist movie" and indicated that the cast would be announced before the end of 2013.
'Ant-Man' is due for release in July 2015.