Eamonn Holmes felt bullied at GMTV
Bang Showbiz
26 November 2013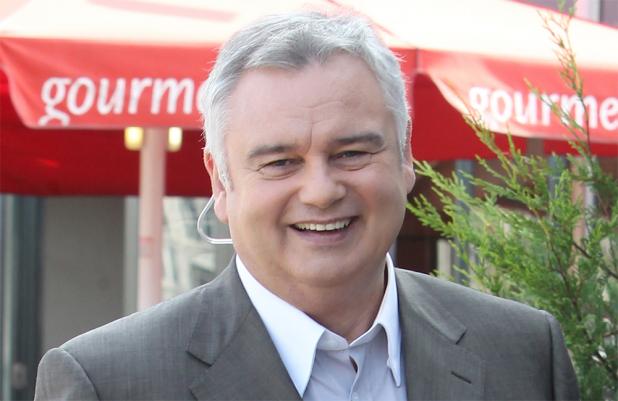 Presenter Eamonn Holmes refused to quit his job as the face of popular breakfast show 'GMTV 'despite pressure from his co-workers
Eamonn Holmes has labelled his time on the 'GMTV' sofa a "horrible experience".
The 53-year-old presenter hosted the ITV breakfast show for 12 years until its termination in 2010, refusing to quit his "dream" job despite being bullied by his co-workers into feeling like outsider.
In an interview with Bella magazine, Eamonn said: "'GMTV' was such a horrible experience for me. I stuck at it to spite the people who employed me. They weren't going to break me. I thought, 'This is my dream.
"It's what I've always wanted to do and you're not going to stop me presenting this programme no matter what your bullying techniques are.' That stayed with me. It was a bullying atmosphere."
He added: "I wasn't part of the in crowd. I was the main face of it, but I wasn't part of the culture that existed within it, a sort of drinking culture.
"It was me against them for many years. It was a very, very difficult time. I loved the programme and I have friends there to this day, but those were black moments for me."
Although recent reports lined-up the popular presenter to return to ITV full time as a 'Daybreak' co-host, the rumours were put to rest when he announced the signing of a five-year contract to stay with his Sky News breakfast show 'Sunrise'.
Eamonn said of his decision to remain a part of the Sky News team: "I've had too many disappointments over the years - losing jobs and having nothing to go on to - that I decided never to be caught with just the one job. I've found it very hard to enjoy my success because it's all seemed so temporary. But I've felt that by staying at Sky News Sunrise I have a longevity that I've never had before."
"Charlotte Hawkins and Jacquie Beltrao on Sunrise now, it's so relaxed. They're such good fun. When this [recent speculation] was all going on, they said: 'This place will be so serious if you leave! Who's going to make us laugh?"