Mumford and Sons pretend to be Irish
Bang Showbiz
30 December 2013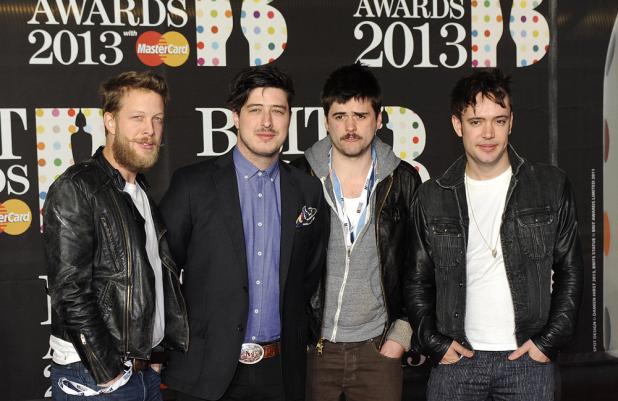 Mumford and Sons think they are so popular because people mistakenly believe they are Irish
Mumford and Sons say convincing people they're Irish is the secret of their success.
The 'I Will Wait' band are from England, but their use of traditional instruments - including accordion, mandolin and double bass - and close harmonies means some people mistake them for being from neighbouring Ireland.
Keyboard player Ben Lovett said: "Everyone thinks we're Irish. There's an Irish bar in every town - it's the secret of our success."
Banjo player Winston Marshall also points out the roots of their sound and some of their instruments, such as the banjo, aren't even from Europe, adding: "We're in a long line of English people pretending to be Americans and not being as good as Americans."
The band - also including Marcus Mumford and Ted Dwayne - are known for spending long periods touring around the world, particularly in the US, but aren't huge fans of having to do it in a bus.
Marcus added: "I went camping on a stag weekend and hated it. [And] you can't s**t on the bus. You still brush your teeth outside and spit it out, just like on a campsite."