Lindsey Coulson hopes EastEnders cancer story helps women
Bang Showbiz
9 January 2014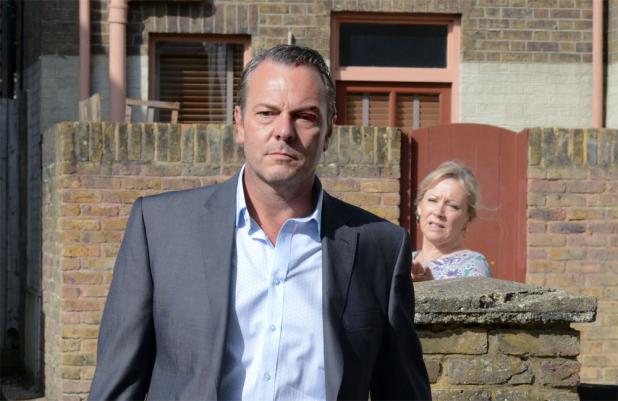 'EastEnders' star Lindsey Coulson hopes her breast cancer storyline will encourage women to check their boobs more often as the illness is no longer a "life sentence"
'EastEnders' star Lindsey Coulson hopes her cancer storyline encourages women to check their boobs regularly.
The 52-year-old actress - who plays busybody Carol Jackson in the BBC One soap - is determined to show women that being diagnosed with breast cancer isn't a "life sentence".
She said: "It would be fantastic if it made people check their breasts as so much can now be dealt with - it's not a death sentence now, it can be caught. Women are living with it and dealing with it."
The café worker is set to be given the devastating news later this month, which will throw her emotions into turmoil, and show her calling time on her romance with Masood Ahmed (Nitin Ganatra) and falling back into the arms of bad boy David Wicks (Michael French).
Lindsey explained: "In another life, she would have been with Masood because she knows he's caring and safe, but she can't quite let go of the bad boy. She can't let go of when she was 14 years old and how he [David] made her feel. Masood doesn't do anything wrong, so there's no real reason, but she's at a crossroads."
Meanwhile, Carol's daughter Sonia Jackson (Natalie Cassidy) is set to rejoin Albert Square this month as she helps her mother deal with her heartbreaking diagnosis.
Speaking to Radio Times magazine, Lindsey said: "Sonia's a natural carer as she's also a nurse. So Carol feels very quietly at ease with her. She's very practical [...] Everything feels all right when Carol's with Sonia."