Beth Tweddle nervous about Dancing on Ice
Bang Showbiz
10 January 2014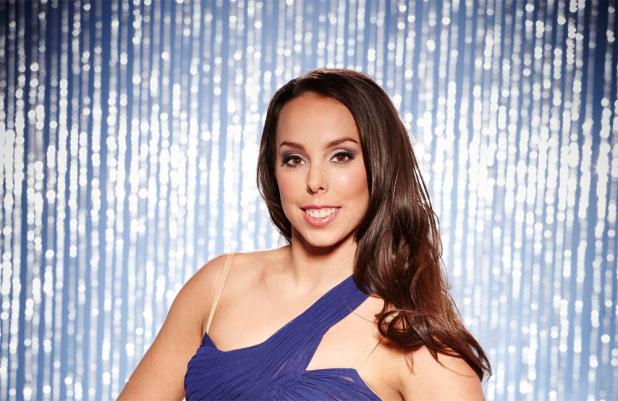 Beth Tweddle has admitted she is still nervous about skating on 'Dancing on Ice', despite winning the eighth series of the show just last year
Beth Tweddle still gets nervous before skating on 'Dancing on Ice'.
Despite winning the eighth series of the ITV show just last year, the Olympic gymnast still feels apprehensive about performing on the ice, but she is eager to get back into the swing of skating life.
Speaking to BANG Showbiz, the 28-year-old brunette said: "You get a little bit nervous because if you didn't, you wouldn't care about it. There's a little bit of butterflies. But I'm just really excited and am looking forward to this weekend."
The final all-star 'Dancing on Ice' series kicked off last Sunday night (05.01.14) with half of the celebrities and their professional skating partners performing with the other half, including Beth and her professional partner Lukasz Rozycki, having to wait until this Sunday (12.01.14).
She added: "Last year I came out to have fun and build a new skill. I always want a new challenge and one of the biggest challenges for me on this show is to put the performance out there.
"I've got a new partner with Luke this year and hopefully with our new tricks and our new outlook, there will be an improvement."
Beth admits she was "sad" to see 'Hollyoaks' star Jorgie Porter and comedian Joe Pasquale get booted off the first show last weekend and isn't looking forward to anyone leaving the competition this weekend.
Speaking at the launch of Cirque du Soleil's 'Quidam', she explained: "It's a hard thing to do and it was so disappointing to see them leave. We've all become really good friends on the show. It's going to be sad every time someone leaves because we've all worked so hard and put in so much effort."
Beth is currently odds of 16/1 to win the final 'Dancing on Ice' series with bookmakers 888sport.com, but she faces stiff competition from the likes of Ray Quinn, who is Evens favourite, followed by Hayley Tamaddon (7/2).
Cirque du Soleil's 'Quidam' runs at London's Royal Albert Hall to February 16. Tickets are available at www.cirquedusoleil.com/quidam.