The Rolling Stones feel too old for big tours
Bang Showbiz
3 February 2014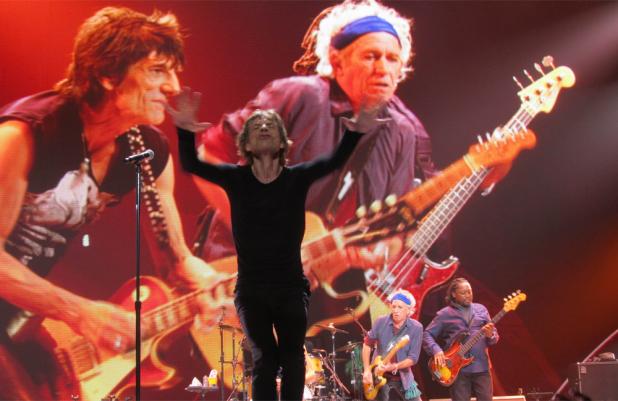 The Rolling Stones claim their "tender age" means they have to keep their tours short
The Rolling Stones feel too old to commit to long tours.
The veteran rockers are set to embark on a series of gigs as part of their '14 On Fire' tour in Asia and Australia later this month but drummer Charlie Watts admits they are trying to keep their tours short these days because of their "tender age".
The 72-year-old musician told The Australian.com: "We've done half of this one already.
"This is short compared to what we've done before, but it needs to be, I think, at our tender age.
"The thought of doing 50 shows, which was normal at one time for us to sign off on, that is quite daunting. Now we're doing that in little bits. If we don't do any more I'll be quite happy with that."
Charlie openly moaned about the thought of performing at iconic British festival Glastonbury last summer, but admits he had a blast reuniting with his bandmates - Mick Jagger
Keith Richards and Ronnie Wood.
He said: "That was wonderful, although you should have been there when I didn't like the idea of doing Glastonbury in all the mud and everything.
"We had three weekends in England in July where we had fantastic weather and the crowds were great and I had a really good time in both places. I've got to learn to shut up about things. That's typical of me."
The band will be joined on tour by special guest Mick Taylor, who was a member of the Rolling Stones from 1969 until 1974.