Ed Sheeran's tattoos inspired by new album
Bang Showbiz
4 February 2014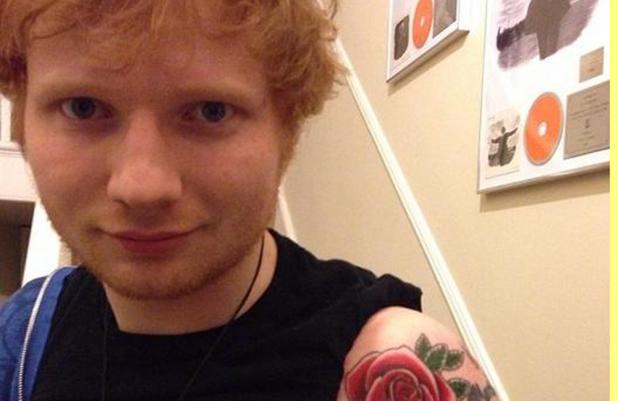 Tickets for Ed Sheeran's 2014 UK and Ireland tour are on sale now. For full venue, date and pricing info, plus ticketing links, check listings info below
Ed Sheeran is getting a tattoo sleeve inspired by his upcoming album.
The 'Lego House' singer, who is set to release his second record this year, the follow-up to his debut album '+' in 2011, already has a number of inkings by celebrity tattoo artist Kevin Paul and plans to add to the collection with artwork relating to his music.
Kevin exclusively told BANG Showbiz: "He's getting another sleeve done with inspiration from his new album.
"The left arm is done and we are working on the right one. He had a teddy bear a couple of weeks ago, because he was called 'Teddy' at school.
"He's also had a rose done, and a lizard, which was to do with his new album. There's loads we're working on now."
The artist gushed about the 22-year-old singer and his new album after he was treated to an exclusive preview.
Kevin said: "I've heard it [the new album], it's really good. There's a song called Tenerife, that is my favourite song. This year is definitely going to be his year."
Ed also counts a number of big stars as friends, including Jennifer Aniston and Taylor Swift, and Kevin said "every celebrity wants to be around Ed" including 'The World's End' actor Paddy Considine.
Kevin explained: "Paddy is a big fan of Ed and for his 40th birthday I asked him [Ed] if he could sign something for him. He was really ecstatic that Paddy liked him because he was a fan.
"He ended up giving me his double platinum disk for 'Lego House' signed to give him for his birthday. That's just the kind of guy he is. He's just a genuinely nice person."