Lindsey Coulson struggles with EastEnders storyline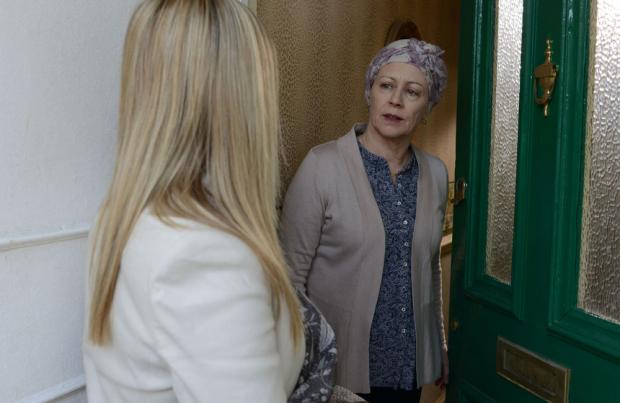 Lindsey Coulson has confessed she finds it difficult to detach from her 'EastEnders' character Carol Jackson, who is struggling to battle cancer
Lindsey Coulson finds it hard to "detach" from her 'EastEnders' character.
The 53-year-old actress plays Carol Jackson - who is currently battling breast cancer - in the BBC One soap and has admitted she finds it hard to disconnect from the role when she's not filming.
Lindsey said: "At first ... at Christmas, when I actually found out the diagnosis and played all of that stuff, I did find it hard to detach.
"In fact, I started a running group. I started running for six weeks. I don't like running, but I needed to know that I actually am healthy and I sort of detached slightly."
Lindsey - who first joined the soap in 1993, but has taken several breaks since - found it difficult to research her current storyline as she wanted to include the stories of all the breast cancer sufferers she spoke to.
She told ITV's 'This Morning' earlier today (12.05.14): "The thing about doing a breast cancer story is, everyone has a story to tell about breast cancer, and at first it was really overwhelming because I wanted to get the story right for so many people, because I sat and talked with so many women.
"I wanted to show the vulnerability and the ugliness of it and I think the script writers have done that."
Despite her character experiencing such emotional turmoil, Lindsey admits she was thrilled to be reunited with Michael French, who returned as her long-term love interest David Wicks last year.
She added: "He makes me work very well, actually. It's like a tennis match with Michael. Without doing anything the history is just kind of telling the story."