The Who announce UK arena tour for winter 2014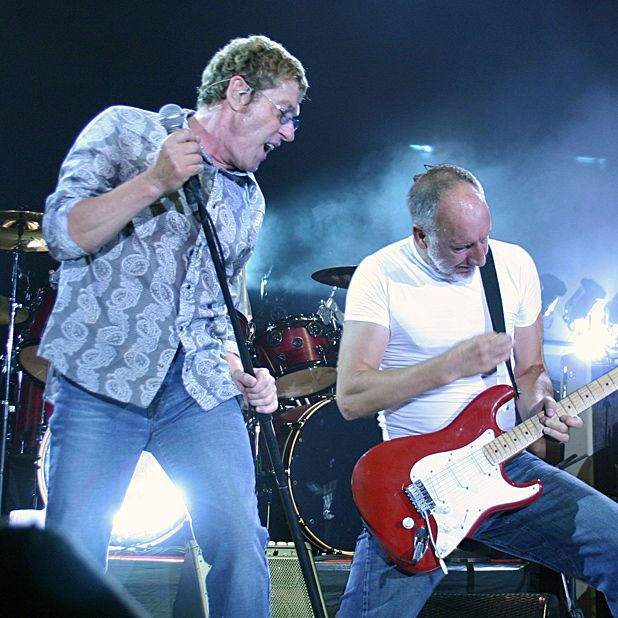 Tickets for the tour go on sale from Fri 4 July
Rock colossi The Who have announced they'll be celebrating 50 years since their inception with a string of arena dates around the UK. The Who Hits 50 tour will call at London, Glasgow, Leeds, Nottingham, Birmingham, Newcastle, Liverpool, Manchester and Cardiff in November and December 2014.
Guitarist Pete Townshend described the show as a mix of 'Hits, picks, mixes and misses', adding, 'Trying to stay young. Not wearing socks. Growing a great big Woodcutter's beard. Might even wear a check shirt on stage and get a tattoo of a Union Jack. Always a fashion victim. But under no illusions. We are what we are, and extremely good at it, but we're lucky to be alive and still touring. If I had enough hairs to split I would say that for 13 years since 1964 The Who didn't really exist, so we are really only 37.'
Meanwhile, singer Roger Daltrey offered a more sombre comment, saying, 'This is the beginning of the long goodbye.'
Tickets for The Who Hits 50 will go on sale from 9am on Fri 4 Jul. For more info and to purchase tickets, see listings below.

The Who - The Who - Making people Feel (Sensation - The Making of Tommy) on MUZU.TV.