Where to see bonfire night fireworks displays near Manchester 2019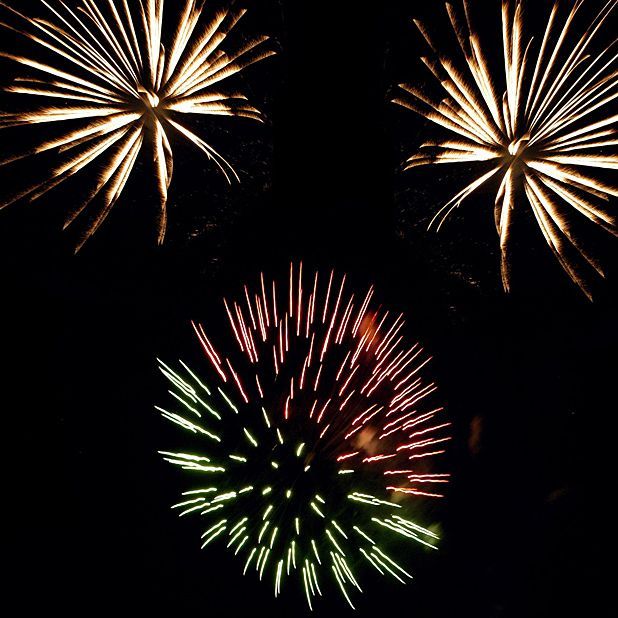 What time are fireworks in the city centre, Newton Heath, Salford and Stockport
It's nearly time to celebrate Guy Fawkes' failed attempt to kill the King. Manchester is well-prepared for it, with a host of bonfire and firework events lined up this year to help you celebrate with a bang.
It seems most of the city's parks are hosting the fun, with the celebrations kicking off at Debdale Park Bonfire and Firework Night (Wed 30 Oct), a traditional celebration with a funfair starting at 5pm, the lighting of a bonfire, and fireworks at 7.30pm. On Sun 3 Nov there's the Cringle Park display, free with fireworks starting at 7.30pm, and funfairs to keep everyone entertained.
Head to Brookdale Park (Mon 4 Nov), with a funfair and fireworks starting at 7.30pm. Actual Guy Fawkes Night events can be enjoyed at Platt Fields Park (Tue 5 Nov), which is free and comes with the added bonus of food stalls, and a free display in Wythenshawe Park (Tue 5 Nov).
The biggest fireworks display in the city will once again take place at Heaton Park (Tue 5 Nov). The bonfire will be lit at 7.30pm, and there will be plenty of warm treats available to keep your energy up for the display and the funfair rides on site. Do be advised there will be bag checks on entry, so it might be best to keep your sparklers at home for the after party.
You are definitely not short for choice as to where you can go and remember, remember the fifth of November, as Salford welcomes the Prince's Park Bonfire and Fireworks (Fri 1 Nov), the City Airport Fireworks Spectacular (Sat 2 Nov), which features a performance by Manchester's own Steph Ball, and the Buile Hill Park Fireworks (Tue 5 Nov). The displays begin at 7.30pm, 7pm and 7.30pm, respectively, and all displays also feature bonfires and funfairs.
In the south-east, and further away from the hustle and bustle of the city centre, Stockport is also seeing off the weekend with one display, Poynton Bonfire and Fireworks (Sat 2 Nov). While this is not a free display, the funds raised from ticket sales are to go towards good causes. To keep you entertained until the children's display at 7.30pm, which is followed by the main event at 8pm, there will be a live music stage, a bar and food stalls and the mandatory funfair.
For more info on Guy Fawkes fireworks displays around the UK, see our Bonfire Night Guide.