Where to see bonfire night fireworks displays near Dundee, Perth and Kirkcaldy 2019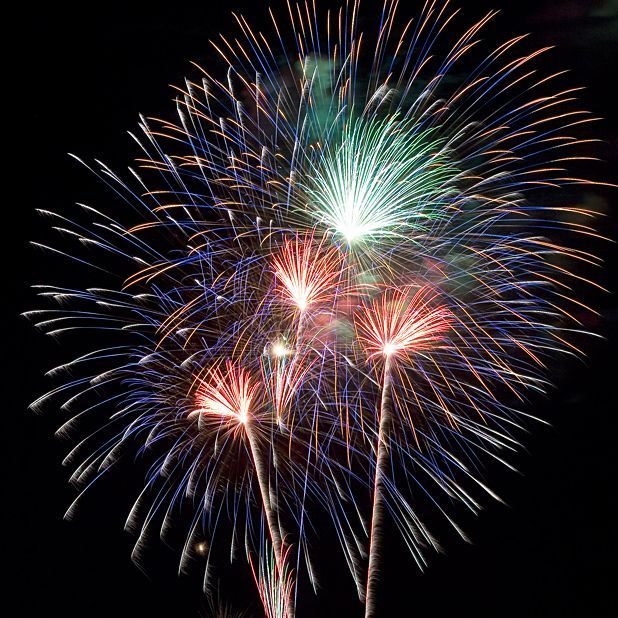 What time are fireworks in the city centres, Angus and Fife
If you happen to be in Dundee on the night that Guy Fawkes famously failed in his attempts to assassinate the King, why not head to one of the many fireworks displays on offer? The Lochee Park Firework Display (Tue 5 Nov) and the Baxter Park Firework Display (Tue 5 Nov) are both free, with live music and entertainment that is sure to impress the whole family. The lighting of the bonfire takes place at 6.15pm, with the fireworks kicking off at 7pm in both locations. For public safety reasons, make sure you don't take along your own sparklers or Chinese lanterns.
In Angus at Edzell (Sat 2 Nov), the local community organise a free display (donations accepted), with the bonfire starting at 6.30pm and fireworks at 6.45pm. Hot food and drinks will be available to keep the cold at bay. On Tue 5 Nov, in South Inch, Perth (Mon 5 Nov) you'll find free family-friendly bonfire nights that are suitable for all ages.
In Fife, celebrate at one of the many events planned such as the Burntisland Bonfire and Firework Display (Tue 5 Nov), which features music and the hugely popular 'shows'. The bonfire will be lit at 7pm, with the fireworks starting at 7.15pm.
Elsewhere in Fife, head to Cardenden (Fri 8 Nov), Ceres (Fri 2 Nov), Newton of Falkland (Tue 5 Nov), Kirkcaldy Beveridge Park (Tue 5 Nov), Buckhaven Shore (Sun 3 Nov) for free and ticketed spectacular bonfires and fireworks displays.