Where to see bonfire night fireworks displays near Leeds and Bradford 2019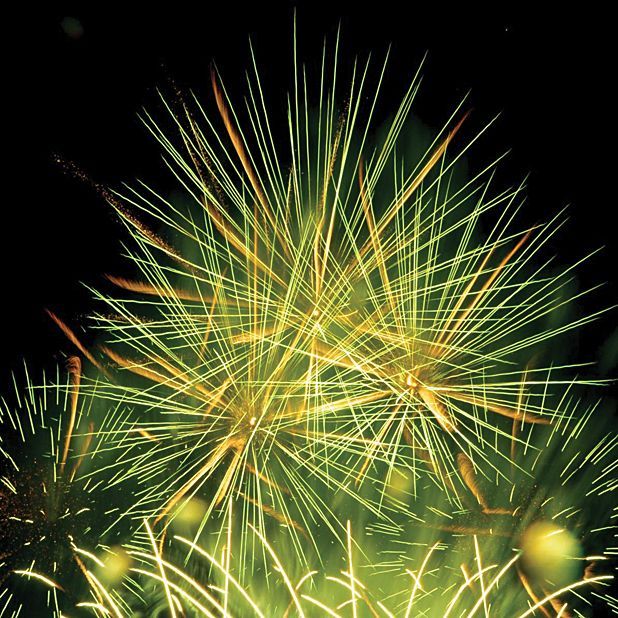 What time are fireworks in the city centres, Wetherby, Garforth, Pudsey, Meanwood, Bingley, Haworth, Keighley and Skipton
Celebrate Bonfire Night with a bang at one of the many fireworks evenings planned in and around Leeds and Bradford. In Leeds city there's the free Bramley Park Fireworks Display (Tue 5 Nov), with the bonfire starting at 7pm, followed by the display at 7.30pm. East End Park (Tue 5 Nov) also has a bonfire and fireworks taking place at the same time, so choose wisely.
This year the official Bonfire night is proving a popular date for fireworks indeed. Head to Springhead Park, Woodhouse Moor or Middleton Park, where all three have bonfires and displays starting at 7pm. Also on is the traditional Roundhay Park Bonfire and Fireworks, where you can join 70,000 others to enjoy the biggest free bonfire in Leeds. Roundhay's fireworks display will start at 8pm.
For more intimate events on official Bonfire Night, head to Squires Cafe, or in Meanwood, Beck & Call or The Bay Horse pubs both have fireworks displays. If you're in Harewood, there is the Gateways School Bonfire Night.
There are also plenty of events on the Saturday ahead of official Bonfire Night. Check out the community-oriented Garforth Glebelands Fireworks Display at Glebelands Recreation Ground in Garforth (Sat 2 Nov). For smaller events just outside Leeds, consider Fulneck Golf Club in Pudsey (Sat 2 Nov), where you can view the fireworks from the club's patio and terrace, or the fireworks festival at Thorner Mexborough Cricket Club (Sat 2 Nov). There is also the Calverley Golf Club Bonfire Night in Pudsey (Sat 2 Nov).
Other options for more intimate events include Bonfire Night at The Miners Arms pub in Morley (Sat 2 Nov) or at the High Trees Garden Centre in Horsforth (Sat 2 Nov).
If you fancy escaping the city to celebrate, then head to Wetherby for the Wetherby Community Bonfire with fairground rides (Sat 2 Nov), or the following night to the Stockeld Park Firework Display (Sun 3 Nov). Take the whole family: there's a cafe and lots to see and do onsite. Don't get too distracted and forget that the display starts at 5.30pm (and is choreographed to music!).
If you're closer to Bradford, head to the Mirfield Showground for a fun night (Sat 2 Nov). It kicks off nice and early at 5.30pm so you can get back and have an early night. South of Bradford at Birkenshaw is the Fireworks Extravaganza at West Yorkshire Fire and Rescue which takes place on Sat 2 Nov this year. The bonfire will be lit at 7pm and a fireworks display starts at 7.30pm.
Also on is the Thornton Hall Farm Firework Extravaganza (Sat 2 Nov) in Skipton, with live music and the promise of world class fireworks, or the fireworks display at High Farm pub in Holt Park (Sun 3 Nov).
Finally, beyond the official Bonfire Night, there are still more fireworks happening later that week in Leeds at The Chemic Tavern pub (Fri 8 Nov) and The Hunslet Club (Sat 9 Nov).
For more info on Guy Fawkes fireworks displays around the UK, see our Bonfire Night Guide.