Where to see bonfire night fireworks displays near Chester 2019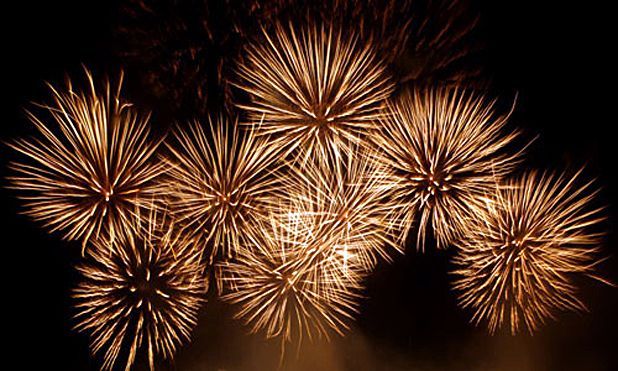 What time are fireworks in the city centre, Ellesmere Port, Frodsham, Birkenhead, Tarporley and Whitchurch
Celebrate Guy Fawkes night at one of the many events happening in Cheshire this year. In Chester city there's the Lord Mayor's Fireworks Extravaganza at Chester Racecourse (Sat 2 Nov), where live music and a fun fair will keep the wee ones entertained all evening. Plus there's a specific display starting at 6.45pm for toddlers before the main fireworks at 7.30pm.
The Ellesmere Port Community Fireworks Spectacular (Fri 1 Nov) also has plenty going on, with a fun fair and live music too. Main display starts at 7.30pm.
In Tranmere they mash together Halloween and Bonfire night for Sparks in the Park & Spooky Sunday (Sun 3 Nov) with entertainment from local acts, food and drink stands and pantomime characters.
At Frodsham Community Centre (Sat 2 Nov) a traditional celebration is taking place, with hot food, and a bonfire to keep away the cold. All profits go to charity and the fireworks start at 7.30pm.
Head to Tarporley for the Neil Howard Stage Rally and Fireworks (Sat 2 Nov) for a day of motorsports rounded off by a bonfire and fireworks display. Plus there'll be a stunt show, a fun fair and free face painting for kids.
At Whitchurch's Bonfire Night (Sat 2 Nov) there's a low noise display at 7pm, before a fireworks finale at 8pm. There are also fairground rides, a BBQ and live music.
A little farther afield, you can catch the Wirral Community Firework Display in Birkenhead (Sat 2–Tue 5 Nov). It's free to attend, and the fun starts at 6pm.
For more info on Guy Fawkes fireworks displays around the UK, see our Bonfire Night Guide.