Benedict Cumberbatch disappointed to miss McGrath
Bang Showbiz
26 November 2014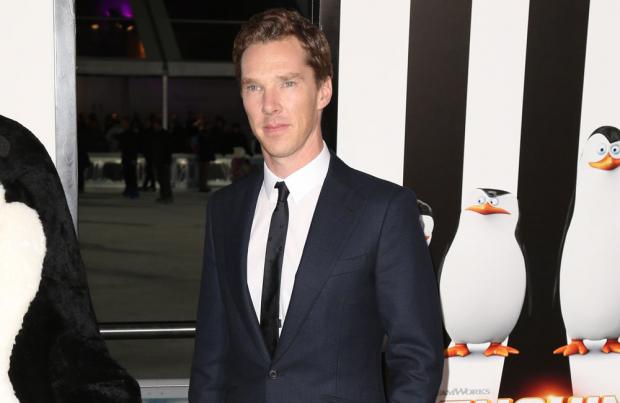 'Penguins of Madagascar' actor Benedict Cumberbatch says it was a "tragedy" to not record scenes with his co-star Tom McGrath
Benedict Cumberbatch says it was a "tragedy" to not record 'Penguins of Madagascar' with Tom McGrath.
The 38-year-old actor couldn't work opposite his co-star Tom due to their conflicting schedules, which forced them to record their voice overs for the movie in separate studios.
Speaking about the set up, Benedict said: "The tragedy is that we never got to be in the same room acting opposite one another."
However, the 'Sherlock' star went on the explain that he still felt a connection to Tom - who plays leader of the penguins, Skipper - despite being in different countries.
He told Collider.com: "You do build up an understanding of someone else's performance. I still felt like I was performing with Tom. I just ... it would have been lovely to have had this [one-on-one].
"But it's still brilliant because you've got their idea of where it was going and then you could build on that and give it another turn, so it's a continual tennis match anyway."
Tom agreed, before adding that the separation actually helped Benedict to be more creative with his role as Classified.
The 50-year-old director and actor said: "It allows Benedict to explore and improvise.
"It can be hard to do that when you've got everyone stepping on each other and doing things."
Which led Benedict to quip: "I force actors to work in different continents all because of my working methods. That's so rude. I'm embarrassed!"