Neil Young recording new LP
Bang Showbiz
9 January 2015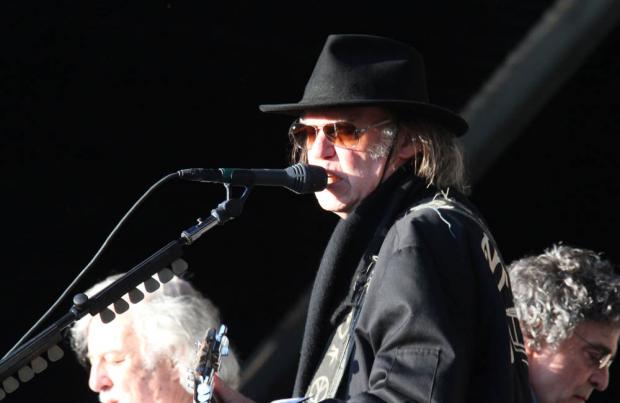 Neil Young is recording a new album and has enlisted the help of country icon Willie Nelson's sons, Lukas and Jacob Nelson
Neil Young is recording an album with Willie Nelson's sons.
The 69-year-old musician revealed he is in the middle of working on his 36th LP - following the success of 'A Letter Home' and 'Storytone' which were both released in 2014 - and is hoping to bring a new edge to his sound by working with the country star's youngest children, rocker Lukas Nelson and his brother Jacob.
He said: "I'm working on another album now that I'm going to be doing with Willie Nelson's sons."
The singer-songwriter also explained the record - which has been tentatively named 'The Monsanto Years' - will be an "upbeat review of the situation" between himself and agriculture company Monsanto, which he has publicly criticised in the past.
Most recently, the star's hatred for the firm hit the headlines when he announced he would be boycotting Starbucks coffee shops after they began working with the controversial company to try and prevent laws in Vermont which would force manufacturers and retailers to label genetically modified products.
Writing on his website, he said: "I used to line up and get my latte everyday, but yesterday was my last one. Starbucks has teamed up with Monsanto to sue Vermont, and stop accurate food labeling."
Although he plans to release the album later this year, the 'Heart of Gold' singer admitted he is unsure of what he will do next, but knows music will be involved because of his recently launched music player, Pono.
He told RollingStone.com: "I don't know much about the future.
"I want to [focus on Pono] and I want to continue playing music. Those two things should keep me pretty busy. I have some film editing and things to do on the side. I'll probably be writing some more books. I want to keep doing what I do. I'd like to continue doing it for a long time."