First Edinburgh Festival Fringe 2015 tickets on sale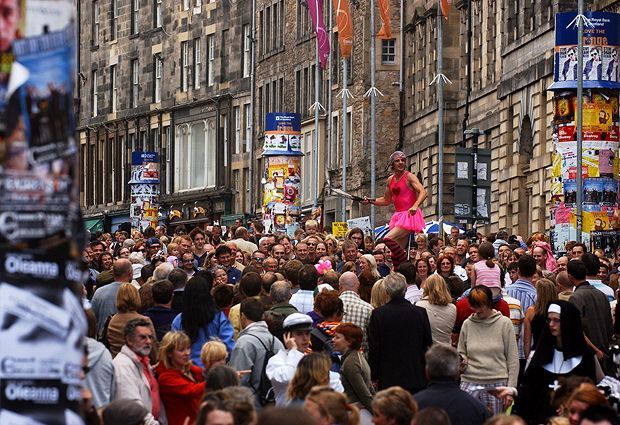 Fringe-goers can already buy tickets for Daniel Sloss, Jimeoin, Dick Gaughan and Janis Joplin
The first batch of tickets for this year's Edinburgh Festival Fringe has gone on sale today.
The annually-anticipated printed programme launches on Thu 4 Jun, but a selection of acts and tickets are already available to buy at edfringe.com.
The Edinburgh Festival Fringe is the largest arts festival in the world, having run for three weeks each August since 1947, when a handful of theatre groups turned up – unannounced and uninvited – to perform at the newly-formed Edinburgh International Festival. Now the Fringe can lay claim to thousands of performances each year: in 2014 there were almost 49,500 performances of more than 3000 shows in 300 venues across the city.
Among the shows on sale this year are Daniel Sloss: Dark, Janis Joplin: Full Tilt, Jimeoin: Yeehaa! and Dick Gaughan.
The Edinburgh Festival Fringe runs from Fri 7 Aug to Mon 31 Aug.