Sophie Turner: Sansa Stark will be 'player' in new Game of Thrones
Bang Showbiz
2 April 2015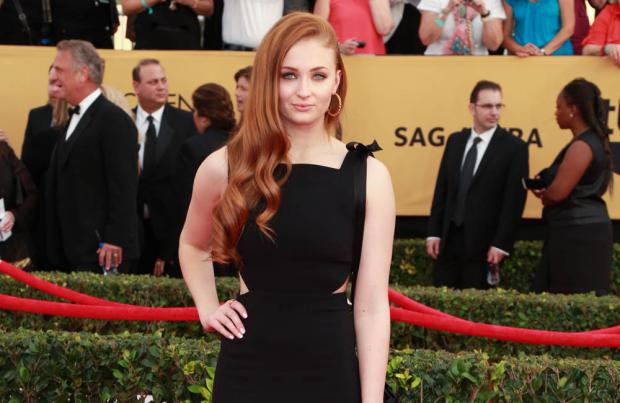 Sophie Turner says Sansa Stark will be a "player" in the upcoming fifth series of 'Game of Thrones' and is looking forward to gaining more fans for her character
Sophie Turner says Sansa Stark will be a "player" in the new series of 'Game of Thrones'.
The 19-year-old actress has reassured fans of the fantasy drama who get frustrated by her passive alter ego that things will be changing as her character grows stronger in the forthcoming fifth season of the show.
She said "Let's just say after this series there should be a lot more Sansa fans.
"It'll be really nice when people start to accept she's not just a stupid girl.
"She started off very vulnerable but she has learnt a lot and will transform from being a chess piece to a player."
The show has been criticised for the amount of nude scenes, but Sophie believes both the sex and violence are essential to the plots.
She told Look magazine: "There's violence and there's sex - I think it's necessary to show it.
"Women in those times didn't have a huge amount of power, so they had to use what they had to manipulate men.
"But it's not just the women who strip off - there's more male nudity than in any other show. I don't want to see any more willies!"