Dwayne Johnson's impressed by beautiful Kyle Minogue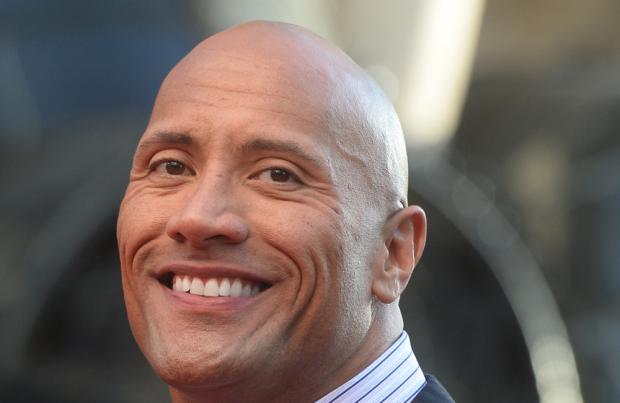 Dwayne Johnson 'The Rock' revealed he came on the set on his day off just to see pop princes Kylie Minogue act. The Rock gushed over her saying she was "beautiful"
Dwayne Johnson 'The Rock' went onto the set of 'San Andreas' on his day off just to see Kylie Minogue.
The wrestling champion-turned-actor was so "impressed" with the Aussie pop star - who he got to know well while working on the disaster movie - and said she exceeded all expectations with her cameo.
Speak at the world premiere of 'San Andreas' at the Odeon on London's Leicester Square, he told BANG Showbiz: "I got to know Kylie and she is great. I've always heard throughout Hollywood and the world of entertainment and her reputation and personality preceded itself.
"Everybody's like, 'I've heard she is kind of like this'. I came to the set on my day off to just watch her work, I was so impressed with her, she is so nice and beautiful."
When asked what drew him to the film about an earthquake epidemic - also starring leading ladies, Carla Gugino and Alexandra Daddario - the 'Scorpion King' star joked he did it for his attractive female co-stars.
He quipped: "I just wanted to work with hot women, only kidding."
Meanwhile, the 'Can't Get You Out of My Head' hitmaker - who makes a short appearance in the film, directed by Brad Peyton - also spoke fondly of Dwayne.
She said: "He's really amazing and seems like a really great, genuine guy."