Carla Gugino: San Andreas was emotionally demanding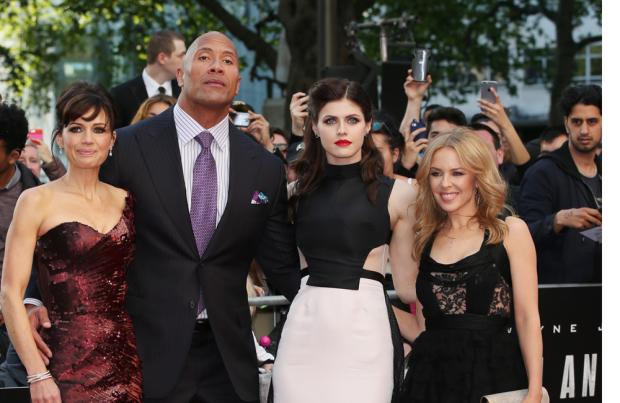 'San Andreas' star Carla Gugino describes her most demanding role in her film career to date and talks about the challenging stunts
'San Andreas' leading lady Carla Gugino admits making the film was one of the most "physically" and "emotionally" demanding roles of her career.
The 'Sin City' actress was pushed to her limits making the disaster flick and had to do many dangerous stunts, but she's convinced she's at her best when challenged on screen.
Speaking at the world premiere of 'San Andreas' at the Odeon in London's Leicester Square on Thursday night (21.05.15), she told BANG Showbiz: "I always think I am at my best when the most is being asked of me. In this case physically, emotionally on every level it was very demanding and I was ecstatic every day and never wanted it to end. So it's incredibly special that we get to give it away to the world tonight."
If it weren't for the support of the director Brad Peyton, Carla didn't think she would be able to do some of the more frightening stunts.
She said: "There were a couple of stunts like the moments on the roof where there was a 20 foot drop. I told him (Brad) before - I was like I don't know if I will be able to do this. I thought can I really do this? I've done a lot of live performances on Broadway. But he looked at me and I looked into his eyes and he was like everything is going to be OK."
Carla Gugino stars alongside lead actor Dwayne 'The Rock' Johnson - who portrays her on-screen husband - Alexandra Daddario, who plays the couple's daughter in the film and Kylie Minogue.
'San Andreas' is out now in cinemas worldwide.