Dwayne Johnson begged San Andreas director not to kill Kylie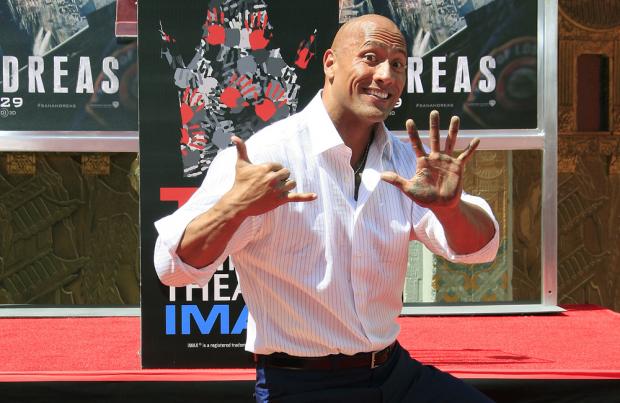 Dwayne 'The Rock' Johnson has confessed he begged 'San Andreas' director Brad Peyton not to kill Kylie Minogue's character Susan Riddick
Dwayne 'The Rock' Johnson begged 'San Andreas' director Brad Peyton not to kill Kylie Minogue's character.
The 43-year-old actor has revealed he had a heart to heart with the filmmaker and pleaded with him not kill off the 'Can't Get You Out of My Head' hitmaker's character Susan Riddick.
Dwayne said: "Brad Peyton, the director, I told him, 'Don't kill Kylie'. That was my thing.
"He's like, 'We gotta kill her'."
The former wrestling star - who plays Los Angeles fire chief Ray Gaines in the disaster film - made the confession in a bid to shift the blame as he didn't want Kylie's fellow Australian people to hate him.
Speaking on Australian talk show 'The Project', he shared: "I consider Australians as my family ... I blame the director, Brad Peyton, [he] had to kill her, I was like, 'Don't do it!' "
The 'Furious 7' hunk previously praised his "beautiful" co-star, admitting he was "impressed" with her acting skills.
He told BANG Showbiz: "I got to know Kylie and she is great. I've always heard throughout Hollywood and the world of entertainment and her reputation and personality preceded itself.
"Everybody's like I've heard she is kind of like this. I came to the set on my day off to just watch her work, I was so impressed with her she is so nice and beautiful."