Lindsey Coulson has quit EastEnders
Bang Showbiz
21 June 2015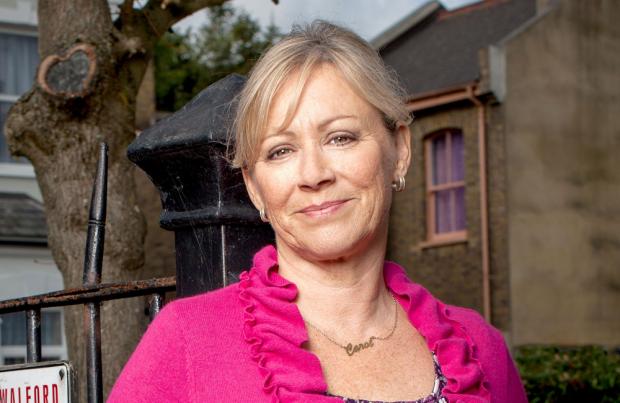 Lindsey Coulson has decided to "move on" from playing Carol Jackson in 'EastEnders' following her latest five year stint on the BBC One soap
Lindsey Coulson has quit 'EastEnders'.
The 54-year-old actress - who has played Carol Jackson in the BBC One soap on and off since 1993 - has revealed she is ready to "move on" following her latest five year stint.
She said: "I've had a fantastic time playing the formidable Carol Jackson and although I'll miss everything about 'EastEnders', I feel the time is right for me to move on.
"I've been involved in so many wonderful stories as Carol."
Lindsey is set to film her exit over the next few weeks with her final scenes scheduled to air later in the year.
However, 'EastEnders' boss Dominic Treadwell-Collins insists the door will always be open if she wishes to make another return.
He told the Daily Star newspaper: "'EastEnders' has always been so lucky to have an actress of Lindsey's calibre in the company.
"We were thrilled when she signed for another year to play Carol's breast cancer story - and Lindsey's nuanced, brave and utterly real performance rightfully won her an award and praise from viewers, charities and women who have been through similar experiences to Carol."
The news of Lindsey's departure comes shortly after Danielle Harold - who plays Lola Pearce - confirmed she'd decided to leave the soap after four years.
She said at the time: "I've had the most amazing time at 'EastEnders' having been involved in some exciting storylines, including giving birth in a live scene.
"I'll miss everyone here and am looking forward to the future."