Psychedelic rocker Arthur Brown announces seven-date UK tour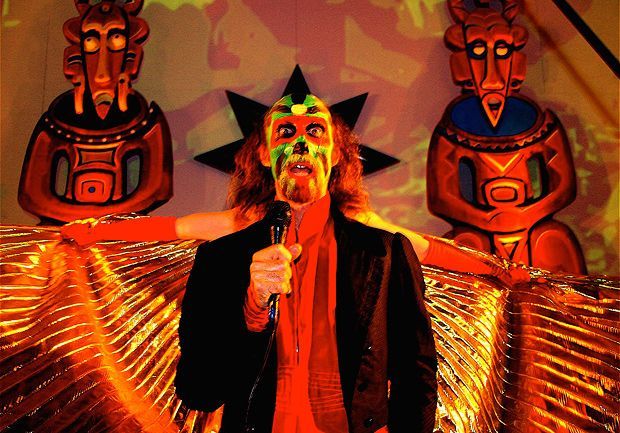 The Crazy World of Arthur Brown will visit London, Hull, Buxton and Brighton
Septuagenarian rocker Arthur Brown is to tour the UK in collaboration with co-producers/musicians Sam Walker and Jim Mortimore, for what is modestly described as 'a genre spanning, time travelling, world bending, heavy grooving and massively eclectic collection of songs.'
The 73-year-old will leave his flamboyant mark in London, Aldershot, Nuneaton, Buxton, Hull, Howden and Brighton over a four week spell in October.
A legendary performer of over 45 years, Brown is renowned for his powerful operatic voice and his spectacular theatrical performances. He topped the UK charts in 1968 with 'Fire' and its catchy intro was later borrowed by The Prodigy for their 1992 rave anthem of the same title.
While not exactly a commercial juggernaut, Brown's psychedelic style of rock has had a profound influence on shock rock, prog rock and heavy metal, and his band was the first to use a drum machine on stage.
Tour dates:
Borderline, London – 3 Oct
West End Centre, Aldershot – 9 Oct
Queens Hall, Nuneaton – 10 Oct
Opera House, Buxton – 17 Oct
Fruit, Hull – 22 Oct
The Shire Hall, Howden – 23 Oct
Komedia, Brighton – 30 Oct