Motörhead to tour the UK and Europe in January 2016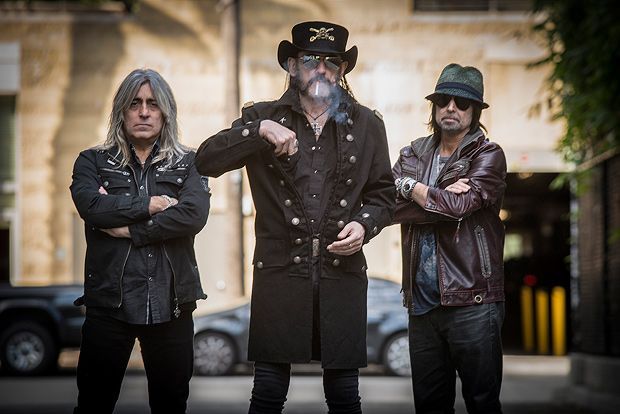 Group are set to rock Newcastle, Glasgow and London ahead of the release of new album, Bad Magic
Known as the 'World's Loudest Band', nothing less is expected from Motörhead than the world's loudest tour. That's exactly what Europe and the UK are going to get in January 2016.
The band, which has just celebrated its 40th anniversary, will share the madness with Newcastle (Sat 23 Jan), Glasgow (Sun 24 Jan), Manchester (Tue 26 Jan), Swindon (Wed 27 Jan) and London (Fri 29 Jan).
Classics such as 'Ace of Spades' are sure to be on the set list, but Lemmy, Phil Campbell and Mikkey Dee are ready to turn on the amps for their latest album, Bad Magic, which will be released on Fri 28 Aug.
The rest of Europe will also get a taste of Motörhead's insanity, as the trio head to France, Spain, Italy, Switzerland, Austria, Slovakia, the Czech Republic and Germany. Special guests Saxon and Girlschool will join them on the tour.
Tickets on sale from 9am, Fri 31 Jul