Rolling Stones' beach return
Bang Showbiz
27 March 2008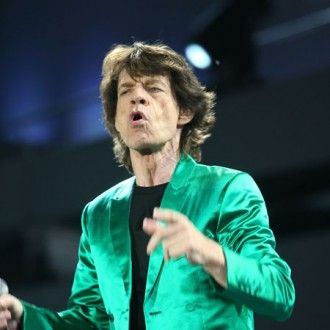 The Rolling Stones have had a 44-year ban from a British seaside town lifted.
The legendary group were banished from Blackpool after a concert at the Empress Ballroom ended in a riot in 1964.
During the show, fans smashed crystal chandeliers, tore up seats and trashed a grand piano, while hurling bottles and stones.
Around 50 members of the audience had to be treated in hospital and the rockers were told they could never return.
But present Blackpool council leader Peter Callow has said the band are now welcome back to the resort.
He said: "We are writing to the group to say the ban has been lifted and they are welcome to play here again."
According to witnesses, the band - fronted by Sir Mick Jagger - were playing to a packed audience of 7,000 at the venue on July 24 1964 when some fans started spitting at them.
One man was seen by guitarist Keith Richards telling fellow fans to aim their phlegm at late Stones guitarist Brian Jones. When the fan ignored Richards' warnings not to do it, the rocker stood on the man's hands and kicked his nose.
Violence then erupted and the band had to flee the stage.
© BANG Media International