Babymetal to headline Wembley Arena, brace yourself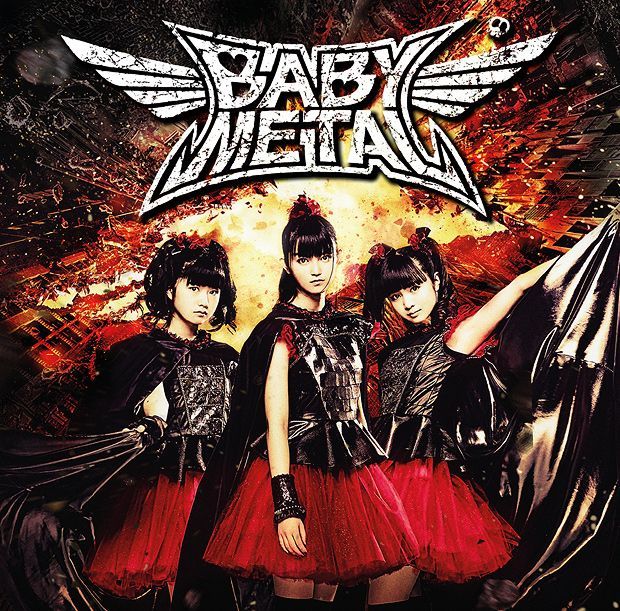 Japanese idol girl group to bring their unique rock stylings to iconic venue
In an announcement which you'd think would cause hordes of hairy men to reel in blank-eyed astonishment before reflexively crushing their empty beer cans into agonised ribbons of aluminium and letting out hoarse screams of dismay, Babymetal – sumimasen, we mean BABYMETAL – are to headline Wembley Arena next year.
This will be the biggest gig so far in the career of the pony-tailed, leather-clad trio of Su-metal (17), Yuimetal (16) and Moametal (16), whose combined age of 49 means that even collectively they're still 20 years younger than Lemmy, and whose unprecedented combination of fresh-faced perkiness and balls-to-the-wall metal intensity has consigned many a learned tome of academic rock criticism to immediate and humiliating obsolescence.
But wait. The trio has been warmly received in the world of metal, partly because their backing musicians, Kami Band, can really play (guitarist Takayoshi Ohmura is in the touring band of Megadeth's Marty Friedman) but also because metal fans have always been in love with the notion of the outsider, and you don't get much more outsider than three teenage girls singing about chocolates (see below) and bullying to a background of crushing riffage.
In the girls' travels around the festival circuit, grizzled metalheads such as Metallica's Kirk Hammett and Slayer's Kerry King have cheerfully posed for photographs with them, even if Su-Metal admitted that when she first met Slayer, 'We didn't really know who they were … I just thought they were these really nice old guys.' Lady Gaga loves them so much she had them open for her on her 2014 US tour.
Clearly, their divine inspiration, the Fox God, continues to smile upon them. All hail.
BABYMETAL play Wembley SSE Arena on Sat 2 Apr 2016. Tickets go on sale at 9am on Wed 2 Sep.