The legend that is Barry Manilow announces One Last Time tour dates for 2016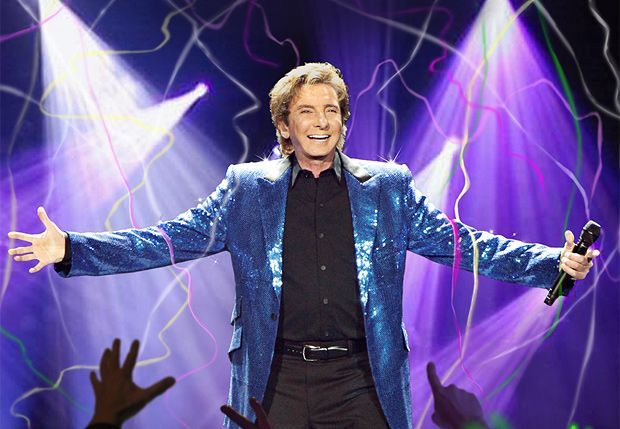 Manilow's final UK tour kicks off in June 2016 with seven dates confirmed
It's not magic, it's Barry Manilow – which is basically the same thing. The music legend is bringing his One Last Time! Tour to the UK in 2016 following a hugely successful multi-city tour of North America, in what is to be his final tour.
The tour kicks off 11 Jun at the Leeds Arena before hitting Newcastle, Glasgow, Manchester, Birmingham, Cardiff and London's O2 Arena on 23 Jun.
With his band of 13 musicians and singers, Manilow says, 'We had a great time putting the show together. We hope to take everyone on an emotional roller coaster. I can't wait to see everyone dancing in the aisles.'
After performing more than 400 concerts at the Las Vegas Hilton and Paris Las Vegas from 2005 through 2011, Manilow has limited his concert appearances. The One Last Time! Tour is a major undertaking and as Manilow said, 'is my way of thanking everyone for their years of support…one last time.'
The Grammy, Tony, and Emmy Award-winning musician's career skyrocketed to superstardom when his mega hit song, 'Mandy,' topped the charts in 1975. In the spirit of that special year, tickets will be priced to tie into that year and will start at £19.75. Manilow insisted that the average ticket price remain low and that a greater range of ticket prices be available.
Baby, we love you…
Barry Manilow One Last Time! Tour dates:
Sat 11 Jun – First Direct Arena, Leeds (on sale Wed 16 Sep at 8pm)
Sun 12 Jun – Metro Radio Arena, Newcastle (on sale Fri 18 Sep at 8pm)
Tue 14 Jun – SSE Hydro, Glasgow (on sale Mon 21 Sep at 8pm)
Wed 15 Jun – Manchester Arena (on sale Thu 24 Sep at 8pm)
Sat 18 Jun – Genting Arena, Birmingham (on sale Fri 25 Sep at 8pm)
Mon 20 Jun – Motorpoint Arena, Cardiff (on sale Mon 28 Sep at 8pm)
Thu 23 Jun – The O2 Arena, London (on sale Wed 30 Sep at 8pm)
Tickets go on sale on various dates through September (see above).